It can be difficult to choose a location for a fundraising event. Should you host your gathering at a local restaurant and deal with complicated pricing, noisy dining rooms, and poor service? Or rent an expensive party hall with small or non-existent kitchen? Whether you are looking to host an elegant fine dining experience or a casual, family friendly event, a commercial kitchen and event room rental at The Cookline is a better choice. Impress your guests with the charming event space and fully equipped professional chef's kitchen. The venue is ideal for connecting with donors one-on-one in a unique and fun environment.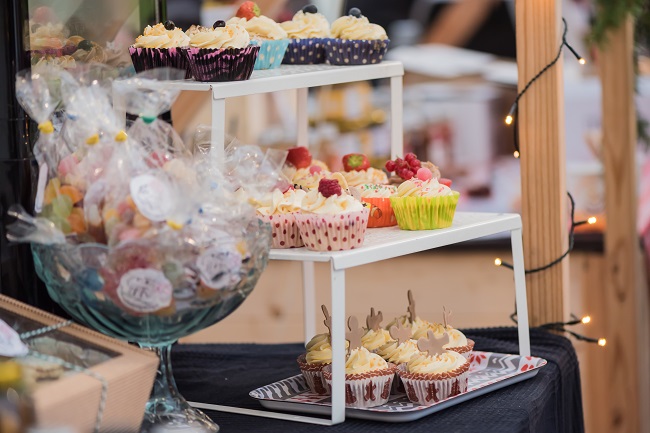 Here are 5 fundraisers perfect for hosting at The Cookline:
Spaghetti, Crab or Pancake Feed – This casual pay-for-entry event is sure to be a hit. Kids, grandparents, and neighbors will love to don a bib and chow down for a good cause!
Wine and Dine – Create a special date night atmosphere for your guests. They will love getting dressed up and being served in an upscale fashion. Charge a donation per table or charge per menu item.
Paint, Nibble, and Sip – Hosted paint nights are incredibly popular and fun! Charge an entry donation and provide a painting coach, art supplies, hors d'oeuvres, and adult beverages. Painting makes for a memorable girls' night or a relaxed date night ambiance.
Sponsored "Chopped"-Style Competition – Recruit your favorite home chefs for a judged cooking competition! Appoint judges and provide your cooks with the peculiar ingredients and a commercial kitchen. Guests can be charged an entry fee or cooks can collect sponsor donations.
Chili Cookoff – Everyone thinks their chili recipe is the best, so why not put the biggest braggers to the test? Charge an entry fee for attendees who will vote for their favorite chili, fresh and hot from the kitchen!
For more information on hosting a fundraiser at The Cookline, contact us today!