Have you always dreamed of hosting a tour of Spain through your favorite tapas dishes but lack the space? Craving to whip up a little cookie competition and share your favorite recipes with friends? Ready to turn your book club into a cookbook club with real-life recipe preparation?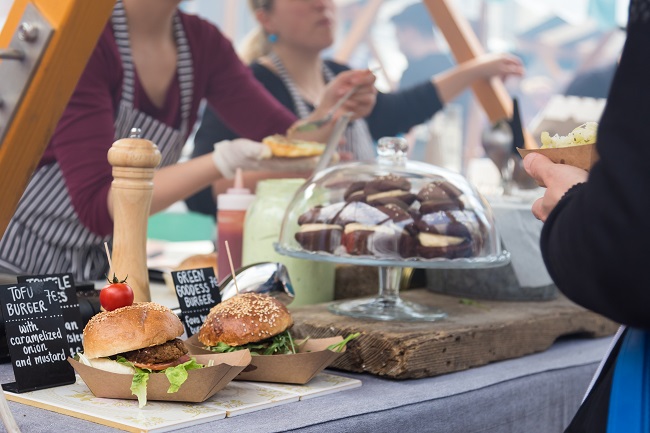 The Cookline offers ample space to host any culinary-eccentric event you can dream up. You don't have to be a professional chef to experience the joys of working with commercial-grade equipment. Prep, cook and present all at the same venue. Satisfy your urge to plan and serve without worrying about the occupancy of your own home kitchen. The Cookline's kitchen provides you with the equipment and space you need, you supply the ingredients and recipes. Take your feasts and festivities to the next level by hosting your next event in The Cookline Event Room.
Don't let your business space limit what your business can do. With kitchen and office space available in addition to event rooms, The Cookline is the perfect extension of your business without signing a new lease. Kick off a new seasonal menu with a tasting party. Expand your business from serving food to teaching food preparation. From a small gathering of passionate foodie friends to a business launch for your food truck, the space is yours to fill. If you can think it, you can host it.
Home and professional chefs alike can utilize the event room to host any number of events, year round. Home-cooks can play chef for a day and wow their friends. Professional chefs can play culinary instructor for a day and help their customers become better cooks. All levels of cooking experience and walks of life are welcome. Stop dreaming and start planning the event that will take your cooking to the next level. The Cookline will help you bring it to life. Contact us today!