Whether you're looking to host a date night wine tasting or a group outing, we have the perfect event room for your occasion. The Cookline is the perfect spot to host  a private wine tasting!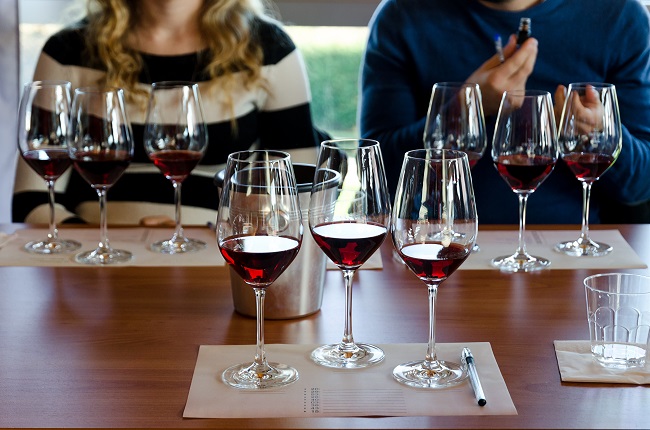 Our event room can accommodate any type of group for a day or night of fun! We have plenty of space, including tables, chairs, and a small sink area. Move around, chat and catch up with friends or your significant other by spending time doing something fun and different! Or use this as an opportunity for team building with colleagues at the office you don't know as well as you'd like to. The possibilities are endless, and we guarantee your time will be filled with fun and worth while!
Plus, if you're wanting to prepare some appetizers or a nice meal to accompany your wine, take advantage of the large kitchen area right next door! No need to worry about transporting or keeping the food warm with the close distance! With plenty of space, oven room, and stove-top burners, you will be able to tackle culinary projects big and small! Plus enjoy the use of our twenty-quart mixers, a chargrilled, a griddle, and an electric smoker! No matter what it is you're making, you'll find the tools in our kitchen to assist with your baking and cooking needs!
We hope to see you either in our kitchen or our tasting room–or both!–soon. Contact us to find out more details or to book a room now!