Are you in the business of cooking and hoping to expand your business, yet find yourself limited on space?  Are you prepared to offer baking classes but need the room to see your endeavors take flight?  Are you somewhere in the middle, yet are in need of the extra space to help work out the quirks of your dreams?  We may have the answer to fit your success.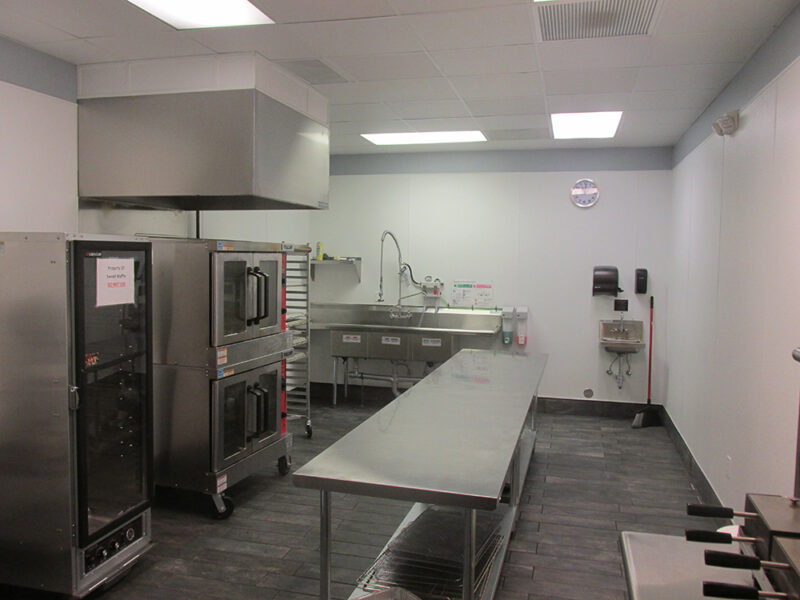 Located in Plano, Texas we are the perfect fully stocked chef kitchen for your cooking dreams. We are Kevin and Renee Spratlen, small business owners with big aspirations to help your culinary visions succeed.  With a passion for cooking, options are unlimited here at The Cookline.  We offer our 6,000 square foot kitchen/office space that is fully stocked for your creative food endeavors.
Our pay-by-the-hour kitchen is available for your use: 24/7 –365 days of the year.  Our full chef kitchen is stocked with a plethora of utensils and cookware, as well as any cleaning/ sanitizing supplies you need for cleanup.  You are more than welcome to bring any cooking supplies that you see fit.  If needed, we would be more than happy to work out storage of any equipment (big or small) that you would like to store for future use.
Interested in booking a tour or to inquire more information? Give us a call to see how we can help you in the success of your culinary dreams!