It's Friday night and there's a new version of a night in. The Cookline offers a different type of entertainment solution. A fully functioning kitchen for numerous activities.
Industrial kitchens aren't just for chef's anymore, no. They are for people just like you and me.
Imagine a kitchen full of amenities in a 6,000 square foot space.
I know what you're thinking- I am not a chef, I manage in my small kitchen pretty well, what do I need an industrial kitchen for?
Here are the reasons why you should consider renting a commercial kitchen, even if just for one night: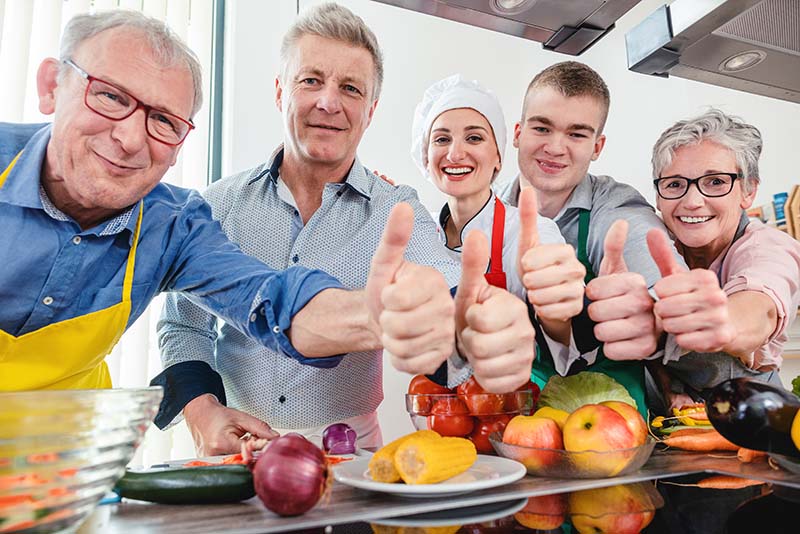 HOST A COOKING CLASS
Plan out a recipe for all your friends to gather and cook together, or Hire a chef to teach you how to make that lobster recipe you had at that fancy restaurant last week.  You will wow all your friends with this new form of entertainment.  There is something filling and exciting about a night with friends, in a spacious kitchen, while making a dish together.
CORPORATE EVENTS
Depending on the size of your team, this is a great building challenge for trust and cooperation. The benefits of cooking together and setting goals for a delicious tasting dish can really be a magnificent way to build up your team. Incorporate that with a cook off, and your team may pretty much be on their way to success. After all, food brings people together.
DATE NIGHT
Thinking of doing something special for your SO, but with today's economy you have a kitchen that is just way too small?-  or maybe just not big enough for you to show them you are a real 'bon cuisinier' bring the French bread and the wine and make your SO fall in love with you all over again.
There are many other benefits for renting a commercial kitchen, they can range from entertainment to your own food business, and no matter what that is The Cookline can accommodate your needs.
Contact us and plan your next Friday night activity!