The Cookline is a truly unique culinary concept! For those individuals who can't live without being able to create culinary delights for their friends, family, and/or clients, The Cookline provides the space and equipment to do just that.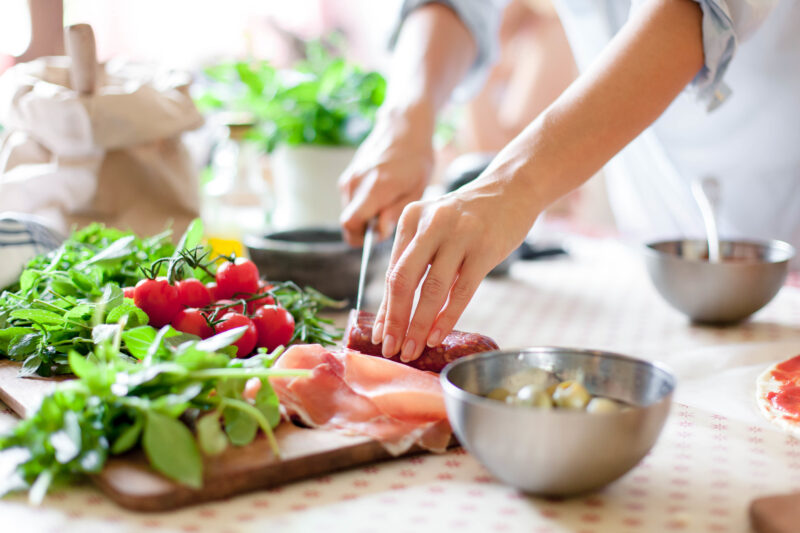 Imagine walking into a kitchen that boasts 6,000 square feet of working space, (including an office area), and is fully stocked with all the equipment needed to create a captivating culinary adventure. Imagine being able to move about the kitchen without bumping into a hot stove, or knocking something off the counter. Nothing is more frustrating than trying to create a masterpiece in a room the size of a closet. The ability to utilize our large array of professional equipment, which include;
4 Convection Ovens
4 Standard ovens
16 burners
20 qt mixers
Chargriller
Flat top griddle
Electric Smoker
20 prep tables
Day Use Refrigeration
Plenty of pots and pans and utensils
These are just some of the top reasons chefs and cooking enthusiasts chose The Cookline for their most challenging culinary endeavors.
Whether you're just beginning in your cooking adventures, or you're a well-seasoned professional, our commercial kitchen and office space provides the ideal environment for learning, teaching and growing. We realize starting a new business is a challenge, and that's why we're here to help ease this stressful time.
Invite your friends, family, and prospective customers to delight in the tasting of your latest creations. Our fully-functional event/tasting room can be used in numerous ways to promote your new venture, or to introduce clients to that spectacular dish you've been perfecting for months.
You can count on us to provide an outstanding experience for you and your guests. Now let's get cooking!
Contact us today to get more information, or to book a tour. We look forward to helping you pave the way to your culinary future.