At The Cookline, we recognize that our customers often require an extended amount of space to craft their culinary events and creations. Our goal is to facilitate your creativity and business aspirations, by providing you with the kitchen space you inevitably need to flourish and grow. This means providing a functional, practical, and inclusive 6,000 square foot kitchen and office space that has quintessential cooking equipment and supplies. We get it. You do not always have the time or ability to acquire every industrial cooking necessity. This is why we haul our own advanced equipment and supplies, to give our clients the very best experience, luxury, and ease.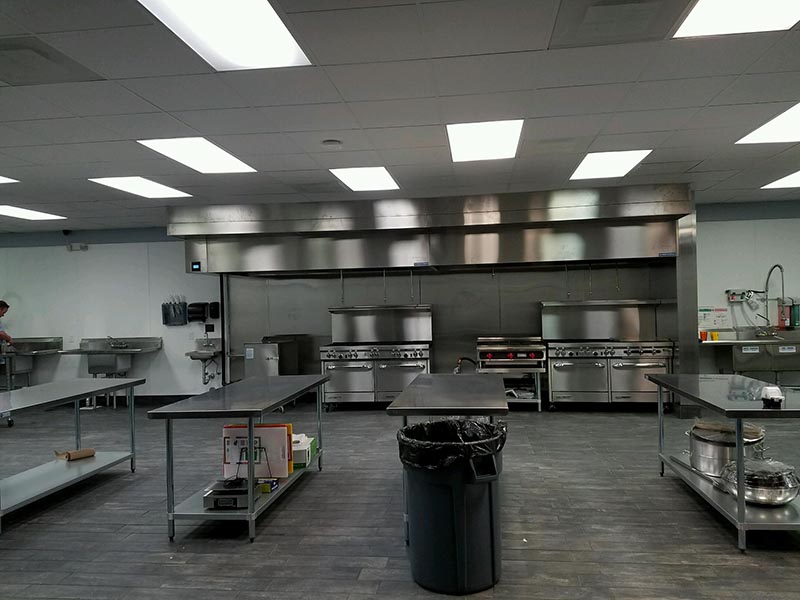 We encourage our customers to host cooking classes and private events at our wonderful facility. In our state of the arc environment, you will have the ability and freedom to execute your various business and/or personal aspirations. From the beginning, we wanted to design an inviting and open kitchen that provides flexibility, abundance—and of course—space.
Located just outside the great city of Dallas, we make it our mission to provide the most comfortable and high-end experience possible. We provide the following:
4 Convection Ovens
4 Standard Ovens
16 burners
20-quart mixers
Chargriller
Flat top griddle
Electric Smoker
20 fresh prep tables
Day Use Refrigeration
Many pots, pans, and utensils
We are confident that your next great culinary event ought to happen inside our doors! You are our #1 focus, and this means allowing you the very best and most dependable commercial cooking equipment to succeed. Need to sample your latest creations—or want to teach a cooking class? Don't fret: we have an elegant tasting and event room, 10 available offices, and 400 square feet of dry storage space to accommodate your needs. We're in this together!
Our enthusiastic team looks forward to speaking with you more about the many opportunities we can afford you! Every customer of ours has different needs. Let us cater directly to you and make your next culinary event a hit!
Contact us today or give us a call at (469) 209-4919 to speak with us about the numerous opportunities available!
OR
Connect with us on Facebook, and Twitter!
Let's get cooking!