Video is all the rage these days. YouTube alone has billions of video views a day, many of these food-related.  Isn't it time for you to get in on this and create your own cooking video?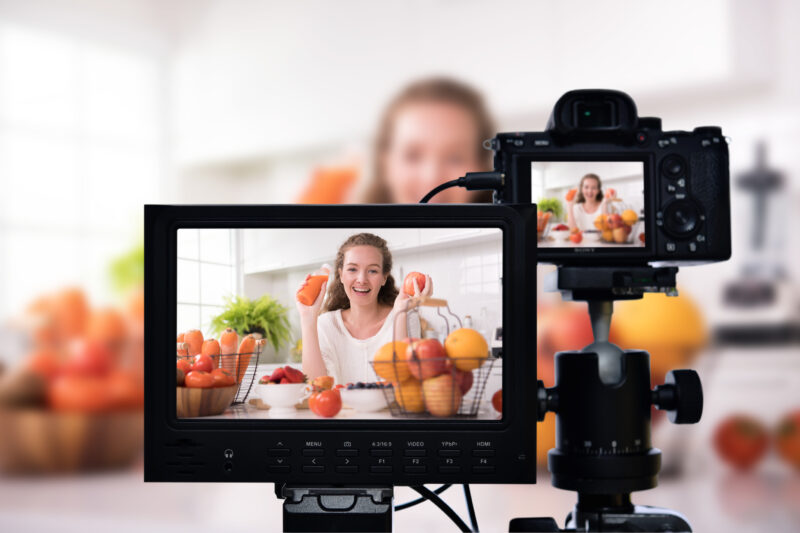 Reasons you may want to film a cooking video include:
You're ready to launch an online cooking show or YouTube cooking channel.
You want to add a few videos to your business website, showcasing your cooking techniques or a particular product.
You want to showcase a few recipes from your new cookbook and add them to your book's webpage.
Unsure how to get started? Here are a few tips.
Choose your cooking niche.
This is your video, so make it about something you're passionate about. Anything from French cuisine to baked bread to seafood gumbo, customize it to fit your unique approach.
Create a Script
Although you'll want to let your personality come through on the video, having a script to refer to will make sure you're covering everything you need to cover. You can use this script more as a reminder and guideline than word-for-word.
Choose a professional background
Renting a commercial kitchen can provide the professional background you need. Once you know the space, selectively choose kitchen equipment in the colors you think will look best.
Select a camera person
You want the time and effort you put into the preparation to show in your video. For this, be sure to select a camera person who understands the goal, and has experience with angles, including overhead angles.
Prepare Ingredients Before You Start Filming
For filming a cooking video, remember you have time constraints. Be sure to prepare your ingredients before filming.
Present the Final Dish
Prepare the final dish ahead of time, so you have it to show at the end of your cooking video.  You want to be able to show your audience how it looks upon completion.
Create a set of videos
Set up to record more than one video at a time. For this, you may need a change of outfit, a change of bowls, and other kitchen equipment. Be sure to find ways to make each video unique.
Whether you want to launch an online cooking show, a YouTube cooking channel, or add cooking videos to your book or business website, our commercial kitchen rentals at The Cookline can provide what you need. Contact us today to get started.