Life can be overwhelming. People are busy and for some, eating a meal is the only part of the day when they have a chance to slow down and interact with others. Whether it be family members, roommates, friends, or coworkers, sharing a meal can be a joyous occasion and time to connect. Studies show that regularly enjoying a meal with others has mental and physical benefits. Nothing beats a home cooked meal, and with family in town your kitchen might not be able to accommodate making enough food for everyone, that's where The Cookline comes in. Here are 5 foods to bring to the dinner table to feel more connected.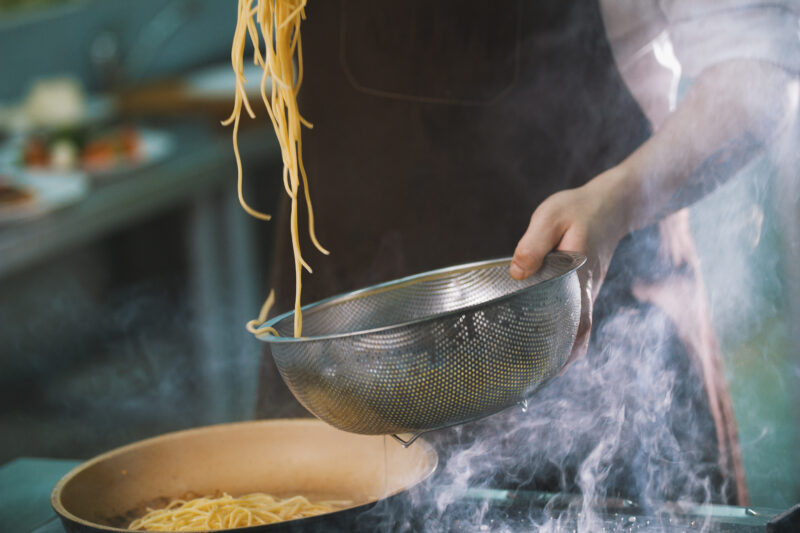 Hors d'Oeurves
Hors d'oeurve are typically a starter or small dish served before a meal. These are great to have out as people are arriving and can create an opportunity for individuals to stand around the table and talk and eat before the meal is served. They can also be served at the table while people are waiting for the meal. Here are 2 delicious Hors d'oeuvre perfect more helping people feel connected.
Impress your friends with these fancy and delicious kabobs. This delicious dish only requires 3 ingredients and is easy to make. You'll need bacon, apricots, and water chestnuts. Apricocity has a light crunch taste and texture from the water chestnuts, sweet and fruity flavor from the apricots, and a savory and salty flavor from the bacon. This combination of flavors satisfies the palate and will be a great starter to any meal. They are light and bite-sized which makes them perfect finger foods and easy to fit on any tray. They only take about 20-25 minutes to make and don't require much maintenance so you will have time to socialize.
These stylish appetizers can be eaten in one bite. All you need is zucchini, bacon, goat's cheese, sundried tomatoes, balsamic vinegar, and basil. These can be stored in the fridge for up to 3 days and make a great snack even after your dinner is over. These light appetizers will set the mood for the delicious dinner to follow. They also pair great with any white wines! These zucchini rolls are sure to be a conversation starter and keep your group connected and satisfied.
Family-Style meals
Family-style meals encourage groups to share and connect. Sharing food turns into sharing stories and laughs which make valuable memories. Family meals are typically served by putting components of the meal in large bowls or plates in the middle of the table. The dishes are then passed around and shared. Here are 3 great ideas for your next family-style dinner.
Taco night is all about the fillings, toppings, and shells. The best part is everyone gets to make their own creation and filling your taco is part of the fun. Taco night consists of some sort of taco meat, typically chicken or beef, but you can substitute for turkey to make taco night healthier. Don't forget the taco toppings such as cheese, lettuce, tomatoes, and sour cream. You can even add some family-style sides like queso or rice!
Everyone will be a winner at this dinner! There's nothing better than a classic chicken dinner to bring people together. This comfort meal is great for any family gathering or a large group meal. The main dish is of course the chicken which is typically fried but grilled chicken can also be substituted. The main dish is accompanied by side dishes like mashed potatoes, green beans, biscuits are more. You can even make this meal into a potluck and have everyone bring their favorite homemade side dish,
This family-style dinner is quick, easy to make, and delicious. Spaghetti and meatballs are easily a crowd favorite, and this dinner will be easily enjoyed by kids and adults. Don't forget to add some family-style sides like salad and bread. You can even bring out a nice bottle of wine for the adults!
Check out our website  today to learn more about our kitchen facilities.