You have the passion, the skill, and the creativity to deliver a culinary experience like no one else. Your customer base is growing, and now is your opportunity to turn your talent into something big. To get there, you'll need the right resources. For most successful culinary entrepreneurs, this means eventually expanding outside of their home kitchens. But is your business ready for a commercial kitchen?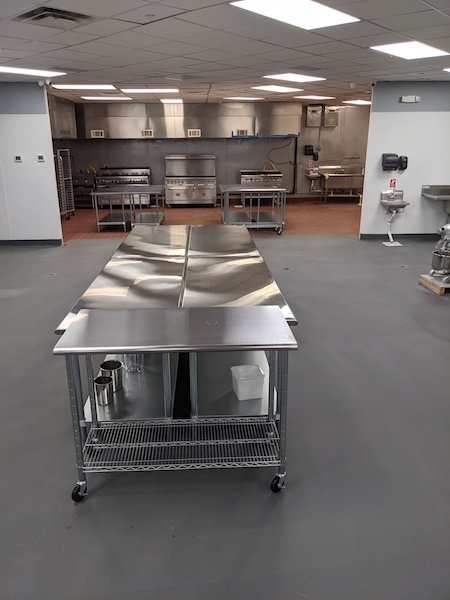 Here are 4 signs it's time to invest in a commercial kitchen membership:
You Need Credibility
If you're looking to reach new customers or investors, using a commercial kitchen signals professionalism and commitment to your vision. A commercial kitchen can offer reassurance of your ability to consistently meet high food quality and safety standards.
Also, depending on the nature of your business, you may be categorized as a "food manufacturer" according to Texas regulations. This can mean restrictions on whether or how you may operate your business out of your home. Be sure to consult a qualified attorney as you grow your business.
You Need Space
Cramped workspace can lead to errors and accidents, and ultimately slows you down. Give yourself the breathing room to work efficiently and deliver your best. The Cookline provides over 6,000 square feet of workable kitchen and office space. Plus, a multi-purpose packaging room just off the kitchen provides a professional space to package products and orders. You can even use the packaging room to stage tasting events with your customers!
You Need Flexibility
Time is money. As your operation scales up, you'll need to figure out work processes and rhythms for prep, cooking, packaging, and business management. The Cookline is available 24/7, so you can build your workflows around your business needs—not kitchen availability.
You Need Tools
You already know that kitchen equipment is expensive. Culinary entrepreneurs must carefully consider the return on investment for new equipment if a new recipe requires it, which can dampen creativity. At The Cookline, members have access to a variety of equipment, including a char griller and an electric smoker.
Are You Ready to Grow?
If you're ready for the next step, contact us today to discuss how The Cookline can support your success.