Cooking has been a part of human nature for almost as long as humans have been alive. These days, cooking has become an instrumental part of many people's lives. This would, naturally, include cooking for work. The needs of a commercial cooking operation differ quite greatly from the home kitchen. Not only space but equipment must be adjusted to fit the much larger volume of food being prepared. These kinds of problems often prove to be an even bigger hurdle to overcome for some than the cooking itself.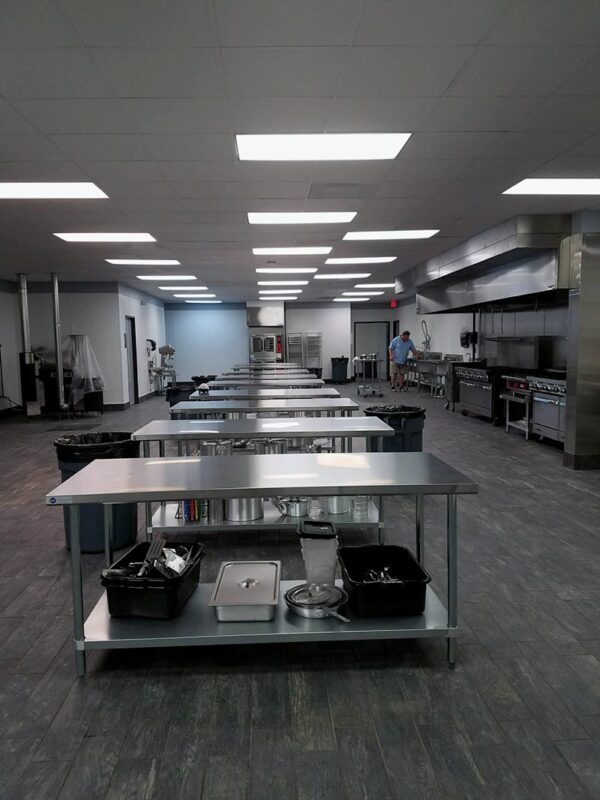 That's why The Cookline is here to help with fantastic and affordable commercial kitchen rentals. We provide a kitchen/office area comprising over 6000 square feet, providing you the necessary room to work to create tons of delicious food. For both storing and cooking, the advantages our space has over the kitchen at home are huge.
Space isn't all we've got, though. Not only are our commercial kitchens much larger than the home, we stock them with plenty of professional-grade amenities and gadgets you likely don't have access to normally. Mixers, refrigerators, ovens, and other tools are available for all our clients to use to create their best dishes.
Cleanliness is also a major benefit when it comes to renting out a commercial kitchen space. Our entire space is thoroughly disinfected and cleaned up after use, ensuring there's no risk of allergens, cross contamination, or disease lingering about. If your normal home kitchen happens to share a space with some particularly dirty pets, that's also something you wouldn't need to worry about when you cook with us.
Whether it's to prep for catering a party, testing recipes for a menu, a tasting event, or something else entirely, The Cookline's commercial kitchen rental services are a top-notch solution to all your cooking problems. Get in touch with us today to rent out a kitchen today.