When you think of catering at an event, most people are likely to go into the logistics of preparing and serving food to customers. However, one often overlooked item of necessity is where you are going to store food items that you have most likely bought in bulk a few days or weeks prior to an event, that need proper and spacious storage. When you find that your home cannot suffice, here are two key reasons to reach out to a facility that has been created purposely for that specific reason.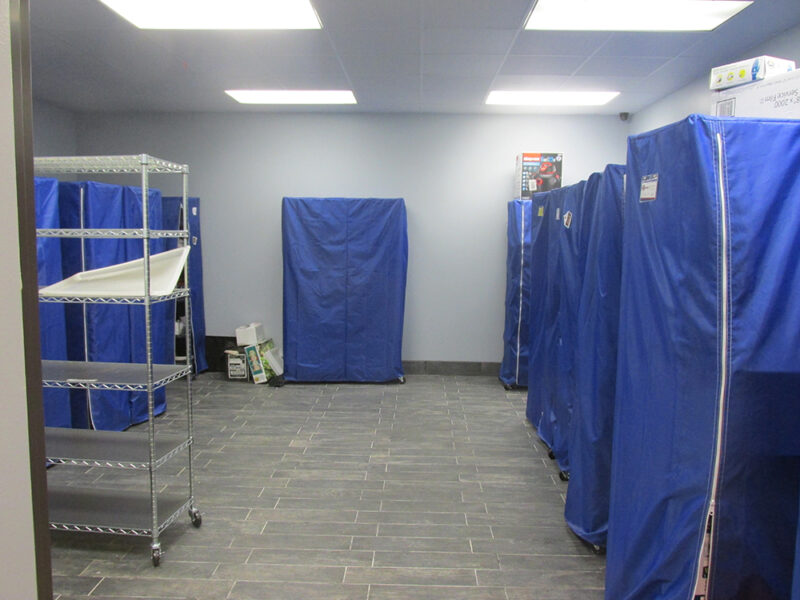 Control – A commercial dry storage area, such as the one at The Cookline, is a controlled environment that preserves food quality, nutrient content, and prevention of bacterial growth. This is through structures built such as a ventilation system put in place to balance the levels of temperature and humidity within the facility by means of air circulation.
Contamination – Round-the-clock cleanliness within a dry storage air is a non-negotiable standard for food items to remain good for human consumption. From canned goods to grains and cereals, we have plenty of space within our 400 square foot dry storage area to contain food stuffs in tight-lid, properly labeled, food-grade containers, shelves and vessels that will secure your inventory from any contamination with other foods, moisture, pests and chemical exposure.
While you will find that working within our 6000 square foot kitchen space is an ideal and very beneficial strategy when growing your catering business, you will appreciate our dry storage facility for its neat, restaurant-grade solutions to storing your dry foods until your next event comes along. Contact us today at cook@thecookline.com or call us at (469) 209-4919 to speak with one of our staff members concerning this and many other efficient and money for value opportunities available to The Cookline clients.