Are you an expert chef who'd like to try your hand at teaching or a talented home cook with an entrepreneurial spirit? Maybe you'd like to grow your own business but lack the funds for start up costs. A great way to build a customer base and get your name and brand out in to the public is to offer a cooking class. Show potential clients what you've really got by hosting a tasting in a lovely venue, create lasting relationships by sharing your knowledge with others, then maybe pass out a few business cards at the end of each class, and voila! You're off to a great start.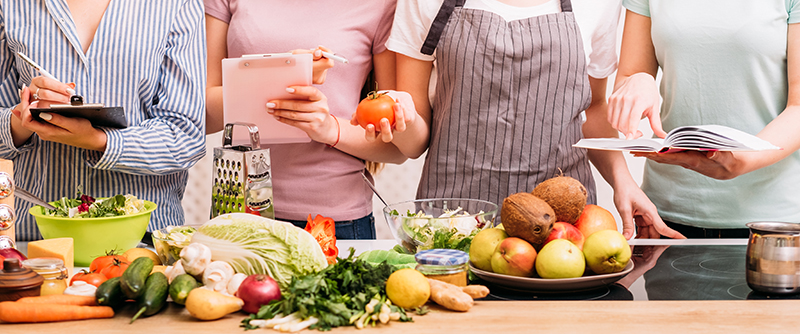 Finding an affordable space to host a teaching class can be quite difficult. When you're just starting off on your own you may not be able to afford a venue; much less proper equipment, licensing, and all the accouterments necessary to hosting a fabulous kick off. The Cookline can provide all of these for you at a price much lower than buying and outfitting your own professional work space. A shared kitchen is the perfect way to grow a culinary business without all the up front costs. Not only does The Cookline have a vast workable kitchen with every type of equipment a chef could dream of, they also have a delightful event room where you can host tastings and charm any potential clients.
It shouldn't feel impossible to follow your passion. With the space and resources The Cookline offers, your only worry will be to impress your clients by doing what you love. Having everything you need at an affordable cost will allow you to focus your time and talents on customers and expanding your business; rather than fretting over making enough to pay a lease and keeping everything up to code. Imagine sharing your favorite dishes with people who are eager to learn a new skill, honing your craft while building a client base, and making money by doing something you love. The Cookline will help you take the next steps towards your dream, you can book a tour today and start the path to your future success.