Whether you're a culinary business owner, baker, food truck owner, or catering teacher, renting a commercial kitchen is an excellent financial and growth move. Food bloggers and YouTubers also rent a commercial kitchen to grow their endeavors through full-grade kitchen capabilities.
Well, food storage, preparation, and serving meant for the public is regulated by your local health department to avoid food contamination and poisoning. What makes a kitchen commercial (also called commissary kitchen) is that it has gone through a rigorous inspection and meets minimum food health requirements for licensing. Therefore, using a commercial kitchen to serve your paying customers can mask you from otherwise avoidable legal loops.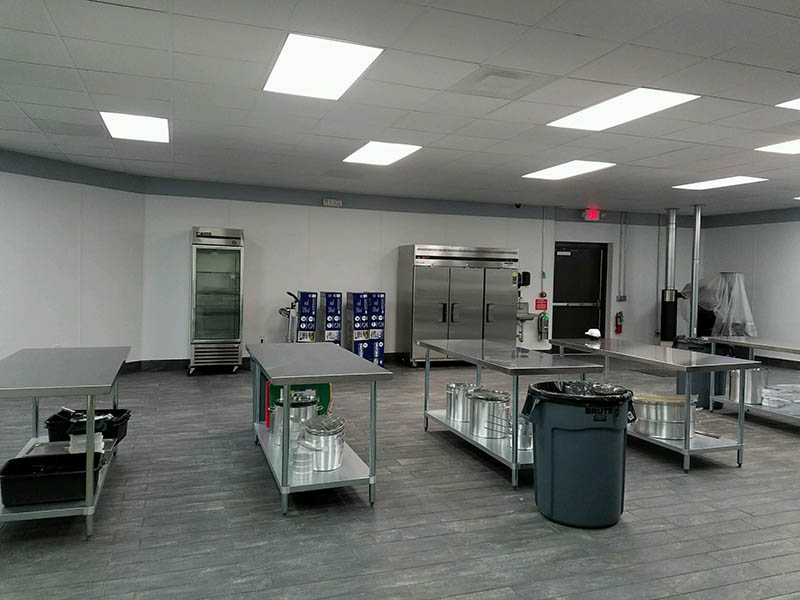 What Types of Commercial Kitchens Should You Rent?
This majorly depends on the purpose and space requirements you need. See below;
Commissary kitchen – licensed commercial kitchens intended for food storage and preparation. Food truck businesses, bakers, independent chefs, pop-up restaurants, and delivery restaurants rely on these kitchens to meet production needs and adhere to local regulations.
Shared space – many renters use the shared kitchen at different times. This means that when signing up, you indicate the hours and time you'd want to use the kitchen.
Private kitchen – these are commercial kitchens that give the renter complete control of the kitchen throughout the lease period.
What is Included vs. What You Need to Bring
It's important to know beforehand what is included plus what is provided before renting out a commercial kitchen. It's good to ask relevant questions before appending your signature, as some may list things that are not available immediately for use.
Do they have adequate storage facilities, expansive space, and enough preparation tables? Does the company provide the necessary equipment? This enables you to know whether you need to rent or come with your own utensils. Read our previous blog to discover what we provide when you rent our commercial kitchen located at 2011 West Spring Creek Pkwy Suite 2000, Plano, TX 75023.
Other Requirements Before Renting a Commercial Kitchen
Your renter will require you to provide them with different documents to authenticate your culinary business. They include a food handler's certificate and a business license if the purpose is for commercial use. All commercial kitchens also need you to have liability insurance, with most accepting $1,000,000 cover or more.
Enjoy a Spacious and Licensed Commercial Kitchen
We want to see your food business growing. That is why we have built an expansive 6000+ SF commercial kitchen and office space to rent out to our clients. Get in touch with Cookline today to learn about the many opportunities available for you.