Food industry businesses, from bakers to caterers, often require unique, specialty kitchen spaces to meet their specific needs. These unique needs are what make their products stand out. At The Cookline, we understand the varying requirements of different food businesses and offer a range of rental options tailored for your specific culinary endeavors.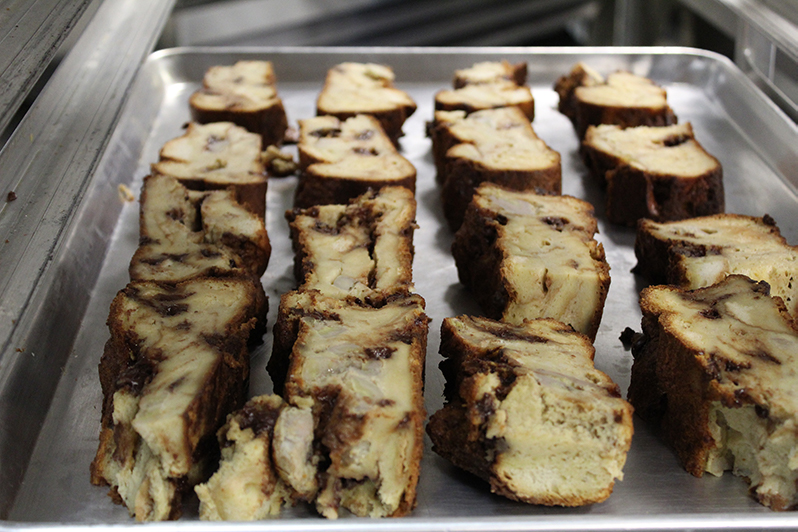 The Specialty Kitchen Space Needs of Bakers and Caterers
The needs of a bakery business are distinct from a catering business. Understanding these unique requirements helps us appreciate the benefits of specialized kitchen spaces.
Bakers' Unique Kitchen Needs
Bakers require specialized equipment such as commercial-grade mixers, proofers, and ovens that can maintain precise temperatures. The workspace should allow for the baking process's complexity, including areas for dough preparation, baking, cooling, decorating, and packaging.
Caterers' Unique Kitchen Needs
Catering businesses, on the other hand, require large-scale preparation spaces, commercial-grade appliances for cooking a wide variety of foods, and adequate storage for prepared dishes awaiting transport to event locations. They also need a flexible layout that can accommodate the preparation of multiple types of dishes simultaneously.
Renting a Specialty Kitchen Space: The Benefits
Renting a specialty kitchen space comes with several key benefits. From cost savings to compliance, it provides an opportunity to enhance productivity and ensure a high-quality output.
Cost-Effective Solution
Renting a specialized kitchen space can be a cost-effective solution. Instead of investing heavily in purchasing and maintaining top-notch appliances, businesses can access these at a fraction of the cost through a rental agreement.
Compliance Made Easy
Specialty kitchens like those provided by The Cookline are designed to meet health and safety codes. This can significantly reduce the burden on bakers and caterers to stay compliant, allowing them to focus more on creating delicious food.
Flexibility and Growth
Renting a specialty kitchen offers flexibility, allowing businesses to upscale or downscale their operations based on demand. It also provides the opportunity to experiment with new recipes and techniques without the fear of overcommitting resources.
The Cookline: Your Partner in Culinary Excellence
The Cookline aims to provide exceptional, specialized kitchen spaces to meet the unique needs of bakers and caterers. We pride ourselves on our attention to detail and commitment to helping our clients achieve their business goals.
State-of-the-art Facilities
Our facilities are fully equipped with commercial-grade equipment, allowing bakers and caterers to produce their goods efficiently and consistently. We also offer customizable workspaces, allowing businesses to set up the kitchen to fit their specific workflow.
Flexible Packages
The Cookline offers flexible rental packages, meaning you only pay for the time and space you need. This adaptability allows your business to remain agile in response to fluctuating demand.
A Supportive Community
At The Cookline, you'll find a supportive community of like-minded culinary professionals. Our space encourages collaboration and innovation, allowing you to network, share ideas, and even collaborate on projects.
Whether you're a baker needing a space with the perfect oven or a caterer requiring a large preparation area, renting a specialty kitchen space is a smart, cost-effective solution. The Cookline is committed to helping culinary businesses thrive by providing rental options that cater to their unique needs. Consider the benefits of a specialized kitchen space and let us help you make your culinary dreams a reality. Contact us today!