Since we love the equipment we provide, we wanted to highlight what we have available.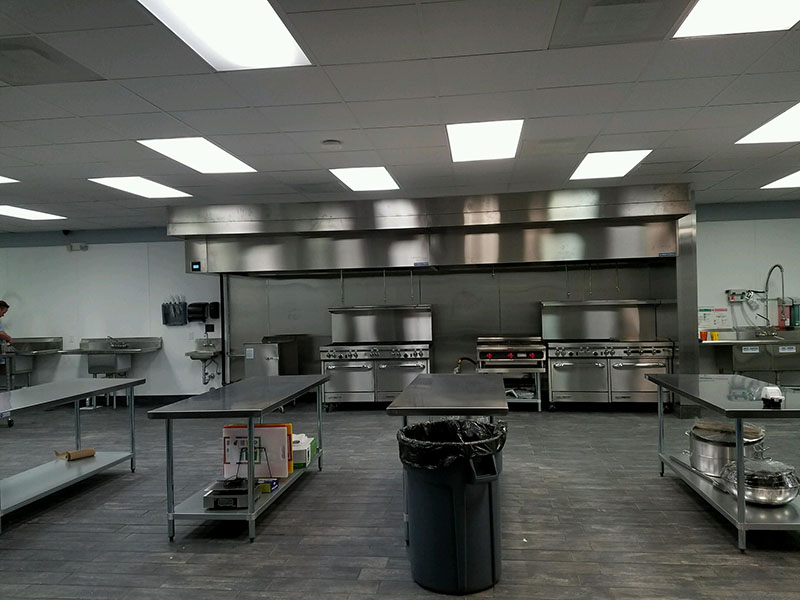 Convection Ovens
Convection ovens are the love of all chefs. These types of ovens run a fan to circulate the inner fragrant air. You can cook your muffins, cakes, and other baked goods quickly and efficiently. We have 4 available for your use.
Standard Ovens
If you like the more home-style type of cooking and don't mind using a little more finesse, the 4 standard ovens we carry fit the bill. Create many tasty delights. These are more suitable for making slow roasts and bakes that need some more love and tender care.
Burners
We have enough burners to go around, 16 to be exact. You can pan-fry, sauté, and sear your way through your carefully crafted menu. These burners are also perfect for sauce and soup making.
20-qt Mixers
Mixing all recipes by hand is a bit tiring. Our 20-qt mixers will help you churn out pasta, bread, and other baked goods in larger batches saving your hands and forearms the strain.
Charbroiler
This equipment is great for recipes requiring a fresh smokey taste that comes with charbroiling certain ingredients.
Flat top griddle
We all enjoy the versatility of a flat-top griddle. It provides a flat even space to make gourmet grilled cheese, fluffy pancakes, and golden brown crunchy hash browns. This is great to use for any mealtime.
Electric smoker
Smoke anything with this easy-to-use electric smoker. Smoke fish, vegetables, and more.
We also have 20 prep tables, day-use refrigeration, and all the pots, pans, and utensils you can get your hands on. Use these along with our awesome cooking equipment while running your food business.
For more info, give us a call. We are open to questions and are eager to tell you about what we offer here at The Cookline. Happy cooking!