If you have plans to offer cooking classes for one reason or another, you'll need a space designed for this purpose. This can be a problem if your current cooking spaces aren't suitable for this purpose. Fortunately, we have the commercial kitchen space needed to teach cooking classes and expand your business offerings or cater to specific customer or client needs. Below, we run down the top reasons for using our commercial kitchen facilities to teach cooking classes.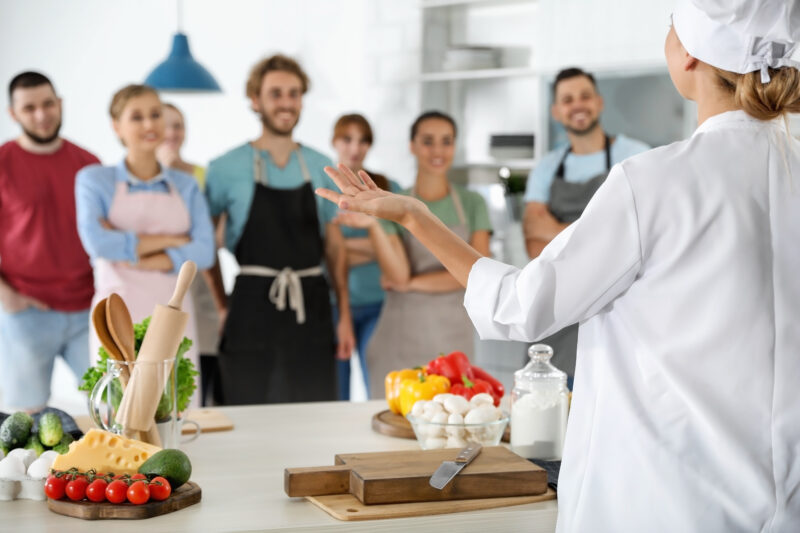 Not Having to Remodel Your Own Commercial Kitchen
Offering cooking classes in a commercial kitchen requires things like prep areas for students and enough ovens, stoves, and refrigerators for cooking and food storage. By renting commercial space, you won't have to go through the expense and effort to remodel your current kitchen to meet your needs, which is ultimately good for your bottom line.
Keeping Other Aspects of Your Business Separate
If cooking classes are only something you plan to offer occasionally or as a supplement to your other services, it can be helpful to keep this aspect of your business separate. A cost-effective and creative way to accomplish this goal is by teaching your cooking classes in an off-site commercial kitchen.
Offering Cooking Classes as a Complement to a Non-Culinary Business
Let's say you run a cozy bed and breakfast. While the nature of this business does require some on-site cooking to prepare breakfast and other basic meals, your main focus may be on hospitality. But if you have guests who regularly want to know how to make some of the tasty meals and treats you serve, offering off-site cooking classes can be an appealing perk.
We've Got the Space You Need to Succeed
Regardless of why or how you wish to provide cooking classes, The Cookline has everything you'll need to be able to conveniently and affordably do this. We have a kitchen and office space that comprises more than 6000 square feet with multiple amenities. Contact us today to learn more about what we have available for your use.