Do you think you have what it takes to open a restaurant or sell that famous dish everyone loves?  The best way for culinary entrepreneurs to find out is to host a pop-up restaurant event.  The term pop-up was coined as a temporary space opened to take advantage of trends.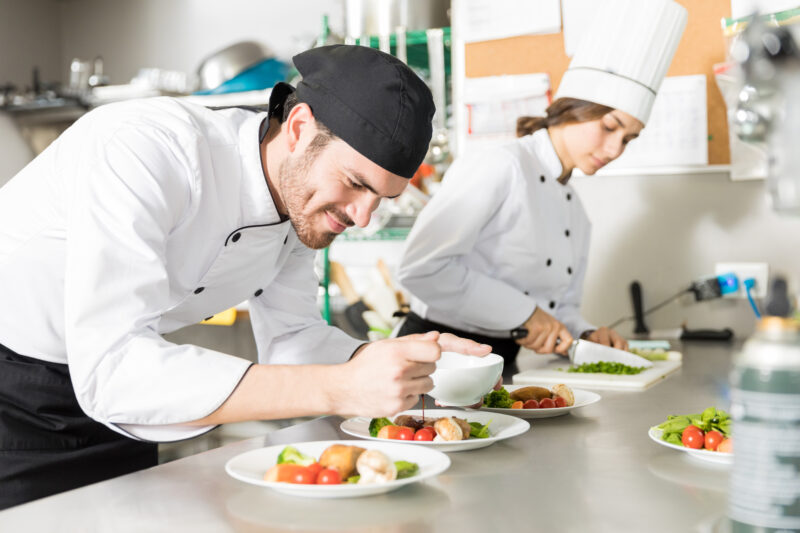 Pop-up restaurants are great to test your proof of concept.
Think about it, your startup costs are lower because of less overhead.  Marketing efforts are minimal when you set up at an existing venue.  And you can test your menu pricing.  Let your culinary skills run wild and take advantage of The Cookline's fully equipped kitchens.   The preparation areas at The Cookline provide the perfect space for you to move around, with plenty of elbow room.   After preparing your delightful dishes, you can rent a dedicated space to host your popup event.
Pop-ups are the no-brainer option for starting a restaurant.
The spread of the pop-up restaurant is being catapulted by our nation's changing needs and growing risks with the traditional model.  You can launch and grow your business without investing in a facility, eliminating the need for capital start-up costs.  The Cookline provides the opportunity for you to strengthen your talents and enhance your business, by providing the space to prepare and test your culinary delights all while increasing your following.   With all the benefits The Cookline has to offer, you can't go wrong.   Contact us today for more information about the many opportunities that are available at The Cookline.  We are the one-stop kitchen space, that will quickly become your space to deepen your culinary craft and find out if your famous dish is truly famous!  Just give The Cookline a call or email to schedule a tour.  You will receive all of the information you need to start showcasing your skills.