A commercial kitchen is a large, clean space designed to maximize efficiency and provide professional equipment for creating culinary masterpieces. Since the space is rented, there are no long-term overhead costs. There are many reasons to rent a commercial kitchen, such as expanding your business, saving money on startup costs, and short-term needs.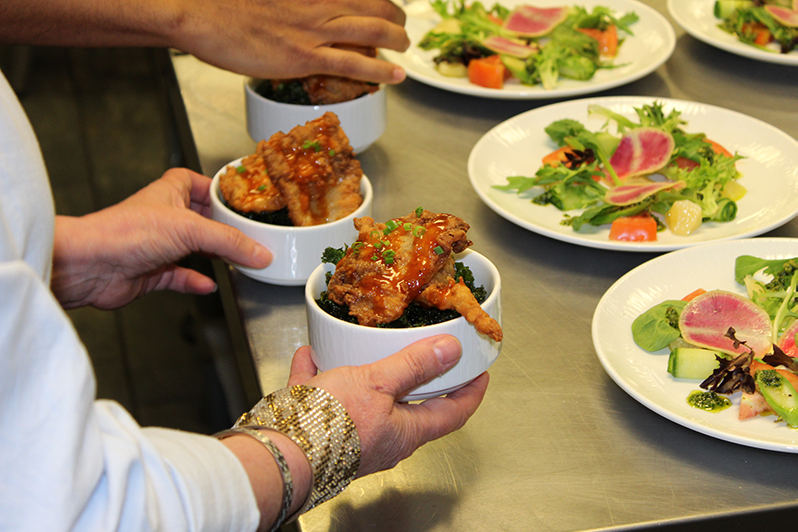 Expanding Your Business
If you run a successful culinary business, there will come a point where your business grows beyond your current available space. Perhaps you are getting more customers than your current setup can handle or an abundance of orders is placed during the holiday season. Business must go on while you are looking for a place to expand, which is why this is the perfect time to rent a commercial kitchen.
Equipment Savings
The upfront costs of starting a culinary business can be discouraging. The price of renting a space, purchasing equipment, and building a professional kitchen that complies with health regulations requires significant capital expenditure, as well as time and effort. Renting a commercial kitchen during the startup process allows you to use professional equipment without committing to the cost and maintenance that would be required if you purchased a building and equipment.
Short-Term Needs
If you want to teach a cooking class, get together to provide meals for the less fortunate during the holidays, or create a popup restaurant, you will have a temporary need for a commercial cooking space. Teaching a cooking class can be a great way to earn extra money while sharing your knowledge and love of culinary exploration but it requires room to work and specialized equipment. Trying to fit lots of people into a home kitchen would be extremely difficult and it wouldn't make sense to buy a building and front the equipment costs for a single event. In these cases, renting a kitchen is an excellent option.
If you are in the Dallas area and need a commercial kitchen, contact us at Cookline to schedule a tour. Clients are welcome to bring their own utensils, but equipment can also be provided upon request. We also have office spaces, storage space, and a multipurpose/packing room available.