Donating food for an organization? The Cookline is the perfect place for preparing food for a crowd. Most people have found themselves in the situation of cooking for a church group, Ronald McDonald House, a family who lost a loved one, the homeless or a similar cause. Many of the times these people find themselves overwhelmed trying to manage this amount of food in their small residential kitchens that aren't equipped for this amount of food. With a larger kitchen, this task would be easier and more people could be served. If only there was a large commercial kitchen they could rent. That's where The Cookline comes in.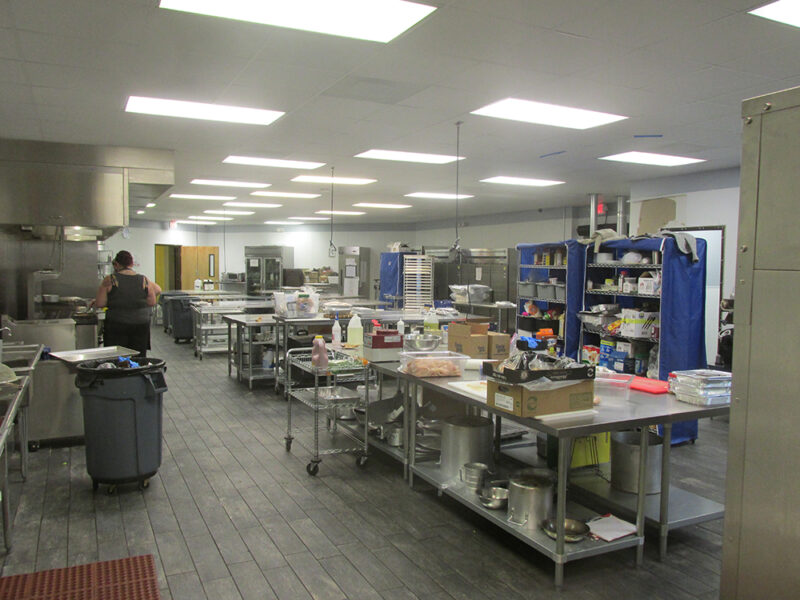 The cookline has:
4 Convection Ovens
4 Standard ovens
16 burners
20 qt mixers
Chargriller
Flat top griddle
Electric Smoker
20 prep tables
Day Use Refrigeration
Plenty of pots and pans and utensils
With so many amenities and such a large space, the amount of people you can help is endless. If you are cooking along with other volunteers and don't feel comfortable having strangers in your house, The Cookline is a perfect way to get together to volunteer and cook for people in need. Meal prepping is easy in our large kitchen with so many amenities. With so many charity organizations in the Dallas area utilizing The Cookline would be a great way to give back to the community. Most charity meals are cooked around the holidays and The Cookline is open 24/7 365 days a year. The cookline also has 400 square feet of storage for rent. Teaming up with The Cookline could make a difference in so many people's lives.
Let us help you help others
Contact us at cook@thecookline.com or call us at (469) 209-4919 to speak with us further about the many opportunities we have available for all your culinary needs.