Are you looking for a unique way to garner customers? It's proven that Millennials are more "food savvy" and are highly interested in trying new foods. So why not cater to this group and get more customers with a food tasting event?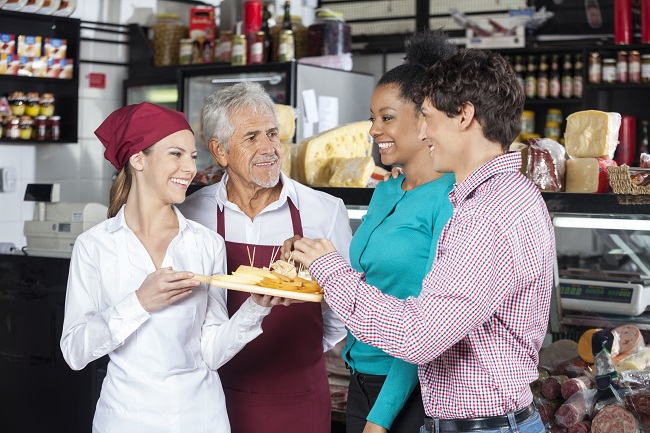 Icebreakers
Food is a great icebreaker for people. Discussing what they like or dislike about a serving can get people talking with each other. This will open up the way to talking about themselves and eventually about their job and what they need at work. This is where you and your company can come in and offer solutions.
Have a Presentation
Have a presentation about your company and your services in between servings. Keep it informal and relaxed. Briefly, describe the food as it's being served out. When people are relaxed and eating, they're more likely to be open to new products and solutions.
Meet and Greet
You can opt for a standing room atmosphere instead where you and your colleagues can walk around and meet your potential customers one on one or in small gatherings and discuss your company with them. The food tastings would be small bites served on trays for customers to try.
Networking
Invite people from similar markets and fields as yours and build a network of associates to work together on common goals and solutions. This will benefit everyone as it offers more ideas outside your company's scope.
Fundraising
If you're hosting a large seminar or event, consider having a company fundraiser. Raise funds for either your company or a local cause by selling food/wine vouchers. These vouchers can be traded in for a food sample they would like to taste.
It's really true what they say that the way to a person's heart is through their stomach, so consider having a taste testing event to gain more customers for your company.
For more ideas, feel free to contact us.