Small is the new watchword in the food maker world, with micro-business emphasizing craft, flavor, and innovation oversize. The small plate world of tapas and tastings and cheese and chocolate trays is encouraging a world of antipasto for dinner. This is a perfect time for a foodie to branch out into the business world. What's needed? Creativity, originality, and a good commercial kitchen.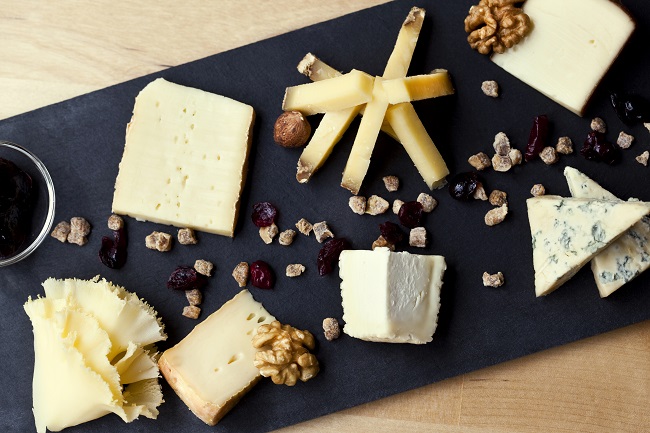 For those thinking about a micro food business, renting space in a commercial kitchen is a good way to test the waters and see if running a business is interesting enough to continue, without investing a great deal in capital infrastructure. But thinking about making chocolate chip cookies and snickerdoodles for the weekly farmer's market? Think again. Innovative and creative thinking is what characterizes the successful food maker.
The artisan cheesemakers have given us some wonderful complex cheeses out of goat and cow's milk, and the world of the companions is still wide open. Honey and fruit preserves are the traditional offerings, but imagine crafting a cheese companion that mirrors the taste of the regional terroir. For coastal cheeses with a strong briny touch, a sharp and a sweet flavor profile to marry with the complex saltiness might be an interesting and successful flavor. Consider matching flavors in a mix, such as kalamata olives and fig preserves, or tart gooseberries and smoky chipotle. Umami flavors are underrepresented in preserves and chutneys as well. Food makers are exploring whole grain fermented bakeries, and bean to bar chocolate, single origin coffees, original herbal and flower tea mixtures. Start with the known, and move into the original territory to carve out a market share in the small food revolution.
The options for direct trade, fair trade, organic, local, and other designations is also important to consider for a small food maker. When a maker identifies the passion, then the next logical step is to imagine the best possible quality through the supply line. For many makers, having their own micro business allows them to explore social enterprise, environmental stewardship, and fair labor practices in a way larger companies are unwilling to do. Knowing the farmers who grow the coffee or chocolate that is not able to be grown locally, and supporting their community, is one of the joys of the micro business.
Consider joining the small food revolution with an original food business. But don't break the bank investing in a commercial kitchen before you begin. Explore the possibilities, and spend your creative capital on mixing Hatch green chili with cherries for an unusual pie!
For more information on renting a commercial kitchen and office space, please contact us.