The hunger for healthy eating goes hand in hand with a strong and growing interest in knowing that what we eat and drink is good for the planet as well as ourselves. When you're thinking about possible directions to take with your cooking classes, consider sustainable themes that will appeal to consumers who appreciate delicious food and social responsibility. Here are 5 ideas to consider for sustainable cooking classes.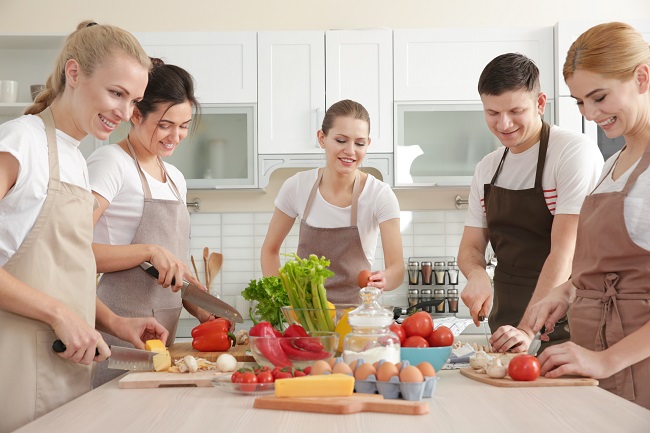 Vegan and Vegetarian: Most plant-based diets use up fewer natural resources than diets that depend on raising livestock. Students will appreciate cooking tips and general lifestyle advice.
Root to Stem: You may have heard of nose to tail butchering that reduces waste by using the entire animal. Now, there's the vegetarian version of the principle with root to stem. Teach students how to use those potato peels instead of throwing them in the trash.
Local: In addition to cutting down on transportation, eating local means you can invite experts who live nearby to talk at your cooking classes. Building relationships is good for your business and your students.
Organic: Sure, organic products are everywhere, but students still need more information. Provide guidance on how to decode labels, and decide when it's worth paying extra.
Fish: Many people know that fish is healthy, but they're concerned about mercury and other health warnings. Along with delicious recipes, you can help students learn to select safer fish, and avoid overfished species.
Whatever your specific topic, you can also encourage a mindful approach to producing, preparing and consuming food. Cooking classes are an opportunity to educate people so they'll know how to make wiser choices, and maybe even enjoy their food more.
Contact us to talk more if you're a culinary entrepreneur interested in cooking classes and other culinary events in the Dallas area. The Cookline offers beautiful and well equipped kitchen and office space with multiple amenities at affordable rental rates.