Dry storage is where we keep anything that is basically non-perishable. Pantries are common dry storage spaces for canned goods, dried herbs and spices, baking supplies, paper goods, bottled drinks, etc. They are also often common spaces for chaos. But a little organization can make your pantry space go a long way.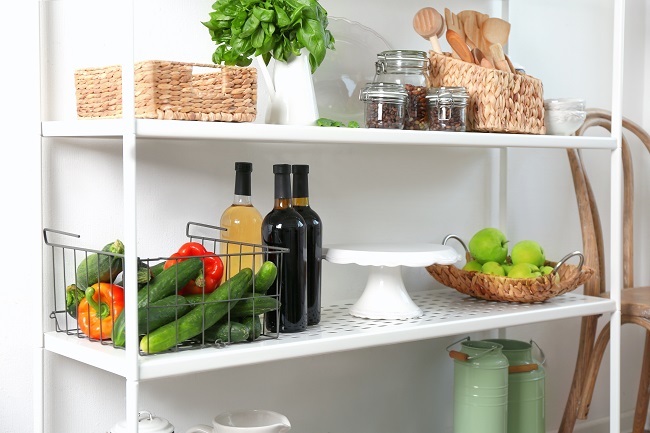 Stack it!
You're probably already stacking small packages and canned goods in your pantry. But there are several other ways to make your dry storage space stack up.
Hang it!
When space is sparse it can help to leave a few things hanging, literally. And there are many creative ways to do so.
Group it!
Sticking together has its benefits, even for your dry storage goods. Baskets, crates, and bins of various designs hold items together, allowing you to remove and explore the whole group without rearranging your entire pantry. Group cereals, baking supplies, paper goods, or canned goods where you can quickly grab exactly what you need.
If you wish to rent a cart here in The Cookline's 400-square-foot dry storage space – or if you're simply trying to fit your dry storage goods into a cramped pantry space – never fear. These space-saving tips can also save you stress, time, and money. You can learn more about our rental spaces or schedule a free tour of our facilities today!