We are more than just a kitchen that you can borrow for a few hours. Here at The Cookline, we are a strong community for all kinds of chefs, entrepreneurs, and anyone who needs top-rated space for their next event. We offer over 6,000 square feet of kitchen space for rental, with a wide variety of amenities selected for our clients' satisfaction.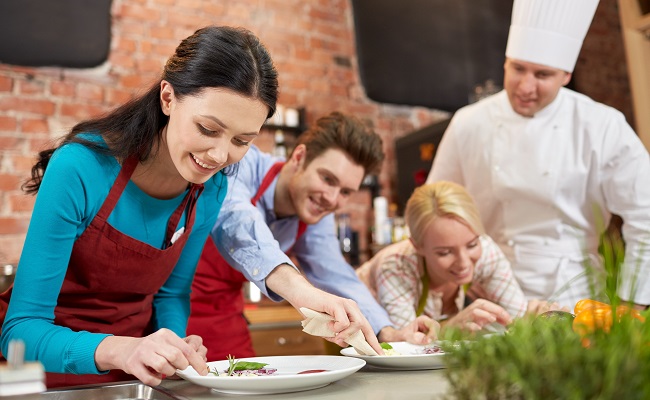 Some of the perks that you'll get from renting with us include:
– Plenty of event space in addition to a full commercial kitchen
– Multiple ovens, both convection, and standard
– A wide range of the latest high-quality cooking equipment, from mixers to burners
– Strong, reinforced prep tables
– Plenty of day use refrigeration available
– Enough pots, pans, and utensils to create your best dish and serve any number of guests
Our commercial kitchen space is perfect for cooking classes, culinary gatherings, business meetings, and other events. We even have a dedicated tasting room available for rent, great for the most sophisticated food and wine tastings, and 10 offices available to help expand your cooking business. With our diverse selection, we can offer numerous opportunities for growth to our clients, and our goal is to consistently provide a professional environment that satisfies every customer that chooses to work with us.
If you are interested in renting space from us, or if you have any questions about our services, please contact us today. We are located in Plano, Texas, a short distance away from Dallas, and we look forward to making your next event the best it's ever been.