You've shopped the cookware catalogs and stores, been to the mall and watched the food-centered television channels. You own the spatulas, sauté pans, ceramic knives, spice collection and every size zester and grater in existence. But you want to move up to commercial kitchen equipment. Maybe you are going into your own food business, redesigning your kitchen or simply love the idea of cooking like  the pros.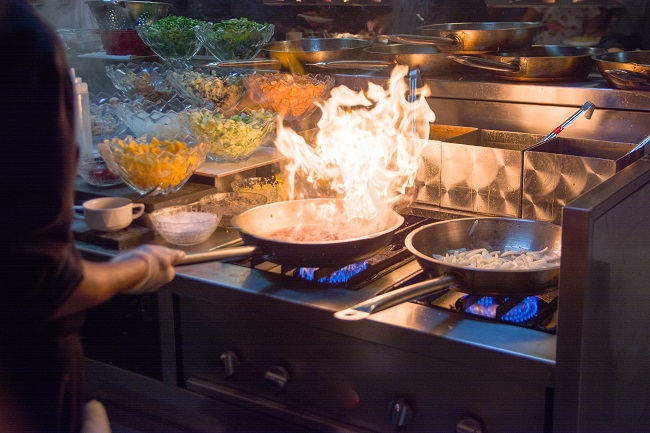 Before you spend a sizable fortune, here are six ways to try commercial before you buy:
Work in a professional kitchen part-time: Learn a new skill and get paid at the same time. Or as work for free as an extern; you still learn and gain experience with commercial equipment.
Check out the restaurant supply shops: Not always cheap, because these businesses know foodies want their wares and will shell out the money. Check out the scratch and dent section for good deals.
Attend an auction: Restaurants go out of business constantly, and while some of their equipment goes to supply stores, some also goes to auctions. There are companies specializing in restaurant auctions; dates and sale lists are found online.
Buy seasonally: If the allure of huge stockpots and roasting pans is irresistible, don't expect bargain buys around the holidays; that's when people are doing big cooking. Consider holding off on these purchases until January or the summer.
Read what the professional chefs say is important to have in your kitchen. Alton Brown, Michael Ruhlman and Anthony Bourdain write about tools of the professional trade. Chef-level wares are a temptation, but the same rule holds true for these as for standard wares: buy what you use most and avoid single-use utensils.
Evaluate your cooking experience, frequency and needs: Do you cook every day? Do you entertain and host lunches and dinner parties every week? Are you considering starting a cooking school or cottage food industry in your kitchen? Or are you just trying to impress visitors with the biggest mixer, heaviest saucepans or a set of ten balloon whisks hanging from a ceiling rack in your spotless and basically unused kitchen? Think about your kitchen use, the available space and whether money spent is for food and feasting or just design and dazzle.
Have fun and gain firsthand experience before you invest in commercial cookware at The Cookline's professional kitchen, home to culinary events and where independent chefs and party planners work to create their own food for sale and service. Preparing food in this setting will allow you to get a feel for the size and weight of professional cookware and decide if the investment is worthwhile, while eating what you cook and meeting old friends or making new ones.