Growing a food business takes time, space, and resources. To make and sell your food from your kitchen's home is not realistic in building a successful business, and the cost of renting a whole building for a commercial kitchen can be typically high. Also, you must consider the significant regulation and licensing hurdles in the commercial food preparation business.
Luckily, there is a solution for all ambitious food makers. Food businesses looking to scale up their business can rent space in commissary kitchens to manage these challenges.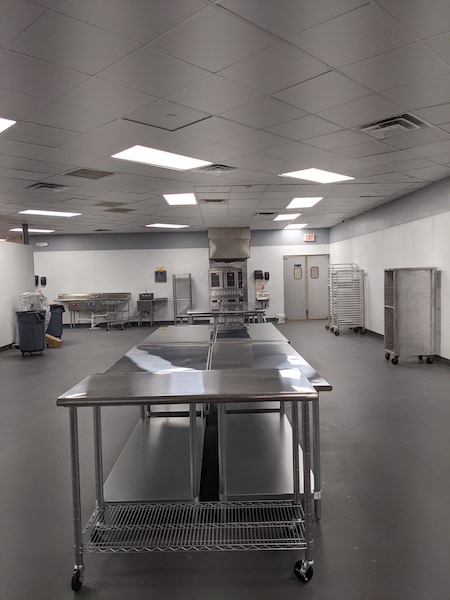 What Is A Commissary Kitchen?
Commissary kitchens are professional and fully furnished cooking and production space for food service operators. The chefs and other culinary professionals will rent the kitchen for food preparation, packaging, and storage.
You can rent the space per hour or per day according to your needs, while others are leased to a specific user for a specified time. It is the ideal option for food makers who have begun to see success in their food business and have an unlimited market.
Benefits of Renting a Kitchen for your Food Business
Regardless of your place in the food industry, renting a kitchen is a handy tool to achieve your goals. Some of the benefits include:
Low Upfront Cost
The cost of renting a kitchen is lower than setting your own or having a whole building dedicated to food production. The spaces have all the features you need to make food, and you can manufacture the desired amount without extra fees.
High Level of Production
Rented kitchens provide extra space and new avenues to produce food in large quantities. You can scale your business up or down with more rooms according to your demands. You also enjoy better efficiency with better networking opportunities to help meet the challenges of your growing business.
Enhanced Quality Control and Flexibility
The food industry requires you to have maximum control over the food production process. Working with a commissary kitchen puts the process in your hands. The flexibility of commissary kitchens allows users to respond to production challenges faster than they would when they don't have control of the process.
How The Cookline Can Help Your Food Business Scale Faster Than Ever
Tenants at The Cookline have access to unprecedented flexibility as their needs change. They can seamlessly move to smaller or larger rooms thanks to the numerous spaces and amenity options available. We also offer the support you need to perfect your products and production to grow your business. Contact us or call us at (469) 209-4919 to learn more about our offerings.