Many bakery businesses start in home kitchens with little to no start-up costs. That is great initially, but how do you keep up with growing orders in a kitchen designed to cook for one family? Renting a commercial kitchen is a great way to scale your business and take it to the next level.
Here are just a few of the benefits of renting a commercial kitchen for your growing bakery business.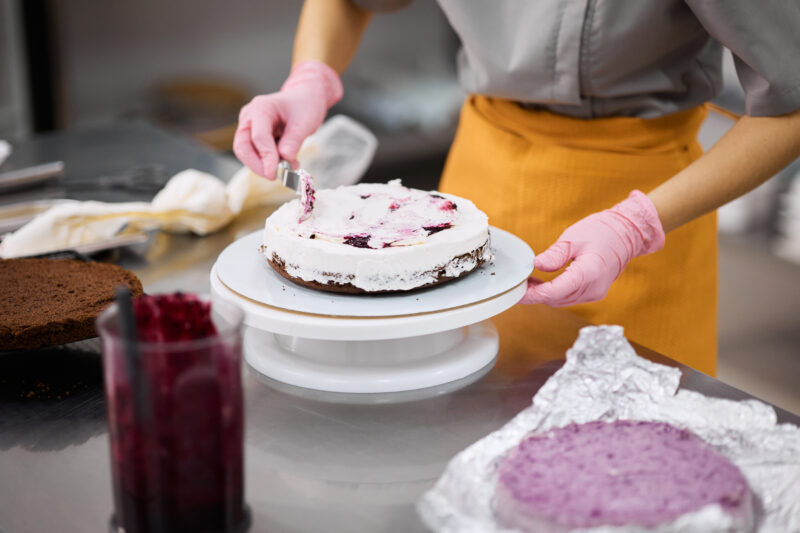 Everything you need is at your fingertips
Our commercial kitchen is built with high quality equipment and stocked with everything you need to focus on your bakery business. You don't need to purchase your own appliances or baking tools unless you want to. Just bring your ingredients and get to work. Our kitchen, over 6000 square feet, includes access to office space and a packaging room, giving you the space you need to bake, keep records in order, and package your product all in the same area.
It is less expensive than building your own
The cost of building your own commercial kitchen is high and is a big investment for a small bakery business. As your business grows, you may consider building your own. But until you are ready for that, renting the space for the hours you need is a more cost-effective option. Sharing the kitchen space means you are not paying for kitchen time you don't use.
24/7 availability 
Our kitchen is available 24/7, all 365 days of the year! You can select the days and hours you want to rent the space and work on your own schedule. You can bring in others to help with the baking and packaging. Flexible hours and scheduling that works around your busy schedule means you can run your business whenever you want.
If you are running out of space in your home kitchen or your orders are increasing and you need more kitchen and packaging space, renting a commercial kitchen may be right for you and your business.
To learn more about our commercial kitchen rental options and how renting could help grow your bakery business, visit us at The Cookline.