Anyone who has ever used standard-sized, residential kitchen equipment for catering or mass production of baked goods knows that having access to functional, clean commercial equipment is a game-changer. It doesn't matter what you make – birthday cakes, meal prep, appetizers for a theater, cookies for elementary school fundraisers – you have needs. You need space. You need ovens and stoves that can handle the quantity. You need large bowls, sheet pans, and spatulas. All of these things can be quite expensive to compile on your own, not to mention storing and maintaining them can be a hassle. But never fear, we have a solution that works for anyone.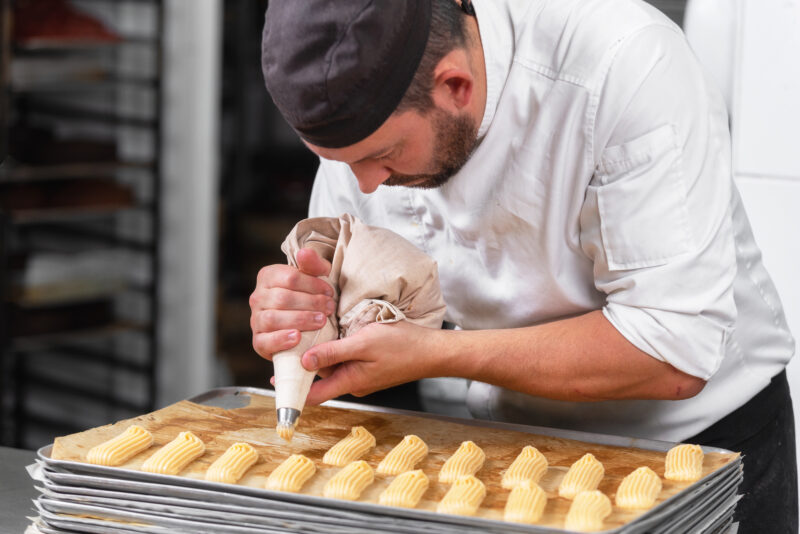 In our facility, we have at your disposal:
4 convection ovens
4 standard ovens
16 burners
20qt mixers
Chargriller
Flat top griddle
Electric smoker
20 prep tables
Day use refrigeration
Plenty of pots and pans and utensils
Cooking and baking professionally can be difficult and frustrating which makes it imperative that we set ourselves up for success every chance we can get. Renting use of our facility ensures that you will not have to deal with the headache of wasting your time, money, or skills. Not only do we have commercial equipment, but we also have offices and a 400 square foot dry storage, as well. Our facility is available to you 24 hours a day, 365 days a year so you never have to worry about having access to kitchen equipment when you need it. The bottom line is to give yourself every opportunity to succeed by investing in your business and the first step to that is ensuring you have the proper equipment to do what you do best.
For pictures of the facility, visit our About Us page. To learn more about the many opportunities available to you, please contact us or give call us at (469) 209-4919. Also, don't forget to connect with us on Facebook and Twitter!