It is no surprise that online gatherings continue to grow in popularity. Engaging with your audience is key to driving a healthy online presence, and lays the foundation for a long-lasting connection to your customer base. If you are looking for a place to host your next virtual culinary event, our 6,000-square-foot venue includes a full commercial kitchen, event space, several offices, and dry storage, plus our flexible hours can accommodate any schedule.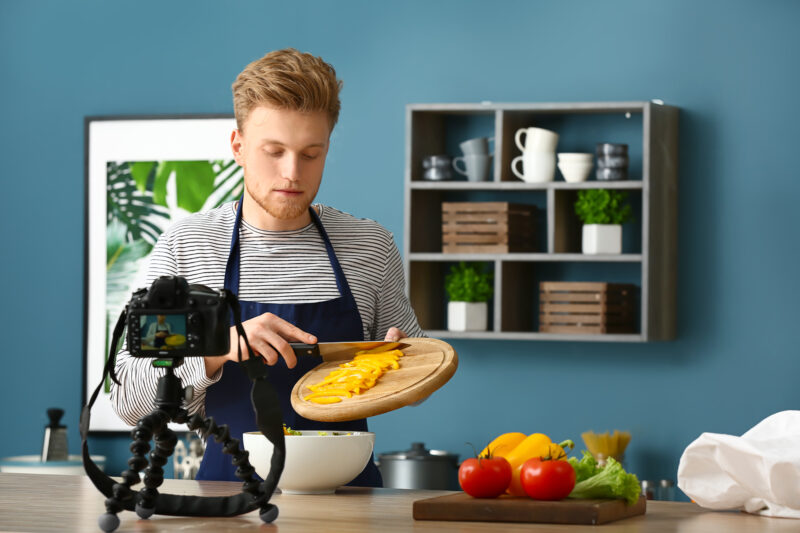 Full Commercial Kitchen
Our kitchen is perfect for cooking demonstrations. It includes 4 convection ovens, 4 standard ovens, 16 burners, 20 quart mixers, a char-griller, a flat top griddle, an electric smoker, 20 prep tables, day-use refrigeration, and plenty of pots, pans, and utensils. Use our commercial kitchen in combination with our tasting room and event space for a wide array of functions.
Tasting Room and Event Space
Our tasting room and event space can be set up in a variety of ways. Teach your audience something new with a culinary class, display dishes from your new cookbook, or walk the audience through a wine tasting, just to name a few examples.
Office Space and Dry Storage
We also have ten offices, plus 400 square feet of dry storage space available for rent.
Flexible Hours
We can accommodate any schedule. Our availability is 24 hours a day, 7 days a week, 365 days a year, with rental rates starting by the hour.
The growing number of virtual events unlocks many possibilities since virtual attendees can log in from anywhere in the world, no longer confined by geographic location. Deepen your relationship with your customers, both near and far, and grow your food business with the help of our commercial kitchen, event space, offices, and dry storage area.
We are conveniently located in Plano, just minutes away from Dallas, with plenty of parking. Contact us to learn more, or take a virtual tour on our website.