Are you living in Texas and looking to host a culinary event? Maybe your company decided to have a friendly cook-off as a corporate bonding exercise? Perhaps you want to teach culinary classes but you haven't found your ideal location? Offered to cater for someone only to find your own kitchen can't handle it? Or maybe you're hosting a new kind of potluck for a bigger get-together? Whatever your needs might be, The Cookline will help you meet them.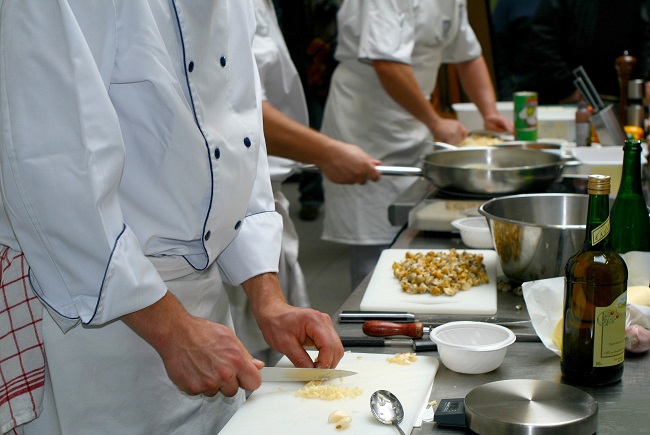 Our location is conveniently located just minutes from Dallas. The state of the art kitchen contains everything you need for your next event to be a hit, including cookware, 20 prep stations, eight ovens (four convection, four standards), a Char-Griller, an electric smoker, a flat-top griddle and much more. With all that, you can do a variety of cooking, baking, and barbecuing all in one convenient place. 20qt mixers permit big batches in one go, saving you time and effort when cooking for those massive groups. Whatever kind of food you'll be preparing, rest assured that you can get it made in our kitchen.
Now where to eat all this amazing food you've made? Well, if you're planning a celebration once the cooking is done, why not rent our dedicated tasting room as well? With the on-site location, you don't need to worry about how well your concoctions will travel and the guests can enjoy everything right away.
Not sure we're right for you? Contact us to schedule a free tour of our kitchen and ask any questions you might have about how our facilities work. We'll be happy to hear from you!