Looking for a new idea to either start a restaurant, establish a food business, or create your own cookbook? Check out the following books for a little inspiration and to learn how others just like you went about finding their passion.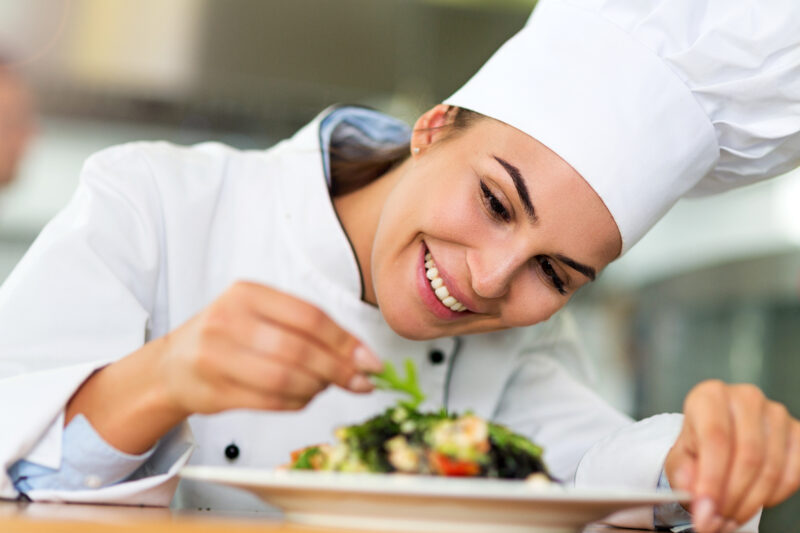 My Life from Scratch: A Sweet Journey of Starting Over, One Cake at a Time (Gesine Bullock-Prado). After her mother's death, Gesine turns to baking, eventually turning one of her mother's recipes into a product for sale. This book follows the author along as she opens a bake shop and learns how to run it.
The House at Royal Oak: Starting Over & Rebuilding a Life One Room at a Time (Carol Eron Rizzoli). A couple purchases an old, rundown house near the Chesapeake Bay and restores it as a bed and breakfast. To create guest meals, they first begin investigating local favorites to celebrate the Chesapeake, studying historic recipe collections at the local library.
A Trip to the Beach (Melinda and Robert Blanchard). After selling their business in Vermont, the Blanchards travel to a Caribbean Island and decide to open a restaurant. This book follows along on their culinary adventure. At one point, Melinda spreads out books, magazines, and flyers and combs through each one for ideas for the restaurant's menu. A unique memoir showcasing the challenges of opening a new restaurant far from home.
My Life in France (Julia Child). Where would we be without mentioning Julia Child's memoir, My Life in France? This is the memoir that tells how she began with French cooking after moving to France for her husband's work.
These true stories, along with many others out there, can help inspire the food entrepreneur in you. If you're ready to begin your own story, check out our commercial kitchen and office rentals to help you focus in on your passion. Contact us today to learn more.