Leases, Price per square foot, location; renting the perfect office space is a daunting and often underestimated task that is necessary for running a business in the most efficient way possible. It is a common belief that finding the perfect office is a time-consuming and stressful first step to starting a business. This does not have to be the case any longer. At The Cookline, we're redefining what it means to rent the perfect kitchen office space.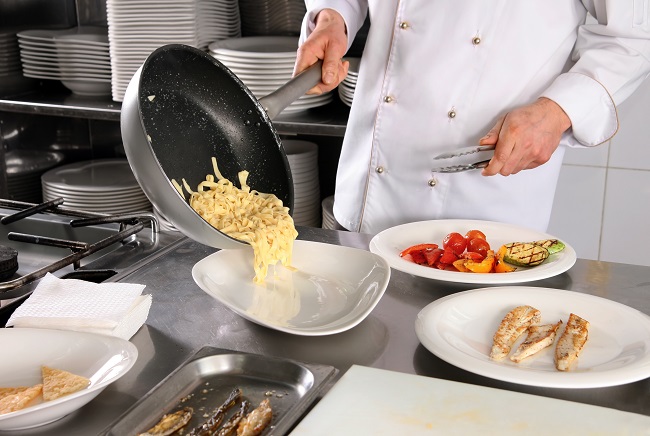 Whether you're preparing a banquet for a wedding or are ready to start your catering business, The Cookline's 6,000 square-foot facility allows you to do what you do best without going it alone. Our clients not only enjoy worry-free facility rental but also top of the line equipment and office space to ensure that your business has the foundation it deserves.
The Cookline is founded by chefs and entrepreneurs alike. We understand what it takes to create a successful business and an office is a foundation. Our offices start with an economical price and are topped off with the top of the line equipment and a dash of modern style. When our clients step into our facility they are greeted by fellow foodies and knowledgeable staff who are happy to assist with insight and a helping hand. It is our goal to take the stress out of office rental so that you can focus on crafting your next specialty.
Whether you're fanatic about Foie Gras, or passionate about Pancetta, The Cookline will take your passion from inception to execution all while taking the worry out of renting.
To tour our facility, or to begin preparing a masterpiece, contact us Today!