Before you sign a lease for commercial space, it would make sense to "run the numbers" to see what it will actually cost to rent your own space. A typical commercial lease term is 5 years and rent prices are usually quoted as a set price per square foot per year plus NNN. NNN is also known as triple nets. This is your portion of the insurance, taxes, and upkeep for the building.  Let's take a deeper look at renting kitchen time from us vs. renting or leasing your own space.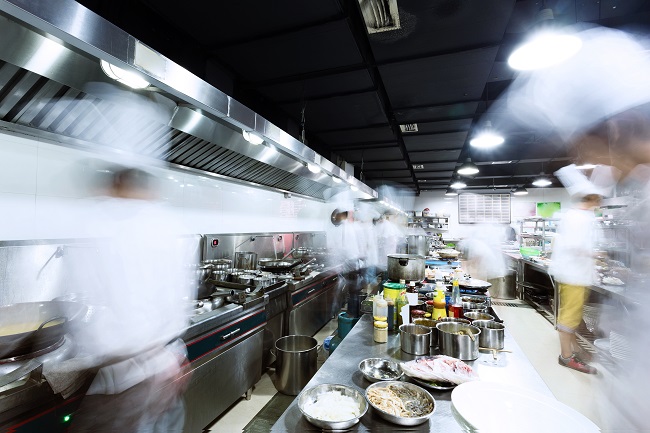 NNN is usually priced the same way your rent is so to come up with total rent for a space you are looking at would be as follows in the example below:
Rent is $12/sf/yr plus NNN
(in this example NNN is $4 per sqft which is average for DFW properties)
To calculate rent on a 1000 sq ft space:
1000 X ($12 + $4) ÷ 12 = $16,000 per year
Divide this number by 12 to get monthly rent which is $1333.33.
In addition, to rent you need to plan on additional money to cover utilities, general liability insurance, janitorial service, internet service/phones,  etc. A conservative number would be about $.75 per sq ft per month.
1000 X $.75 = $750 per month
$1333.33 + $750 = $2083.33 per month would be your approximate rent plus utilities per month.
This is the same every month whether you are selling anything or not…..for the next 5 years….
Your total cost for your own space for the entire lease term of 5 years is: $124,999.80
In addition to rent and utility expense you also need to factor in the following expenses:
Any buildout expenses you will have to make space useable and up to current codes.
Current construction costs are about $75 + per sq ft.
Health permit—usually $600-700 a yr
Building permit—usually a percentage of the value of your space. Count on $1000 +
Monthly exterminating @ $75 per month
Grease trap maintenance at least every 90 days @ $100 per month
You are responsible for maintenance and repairs on your electrical system, lighting etc.
You are responsible for maintenance and repairs on your air conditioning and heating system
You are responsible for making your own equipment repairs
You are responsible for making your space ADA accessible and passing ADA audits
You are responsible for all fire inspections, fire extinguisher inspections and hood inspections and hood cleanings every 6 months
Approximate cost for these items per month: $500-800 per month
Renting Kitchen Time from The Cookline
We only require you to sign a 6-month lease for a minimum of 10 hours per month
$280 per month minimum—6-month lease – not 5 years
This nominal monthly fee gets you the following:
A clean, licensed, inspected and secured kitchen
All cleaning chemicals, sanitizer, towels etc provided
Plenty of cooking surfaces, utensils, and cookware
A nice bright clean place to meet with your prospective customers
A la carte items you can add as you need them like:
Dry Storage, your own office, event space, your own reach in fridge or freezer space, etc.
Calculate your rental investment with us as follows:
$280 X 6 = $1680 for 6 months
$1680.00 (Us)
VS
$15,600.00 (Your own rental space for 6 months) PLUS this number does not include the additional $500-$800 per month for the additional items listed above!
renting your own space for 5 years:
$124,999.80
Which would you rather pay?