Do you desire a career in the culinary arts and dream of owning your restaurant? Want to feel what it is like to cook in a commercial kitchen and prepare meals for the guest? Well, dream no more. You don't have to defer a dream just because you don't have all the resources to start your brick and mortar restaurant. This season is an excellent opportunity to display your creativity and put that dream into action by starting to make it a reality through connection to the right resource. That resource is Cookline.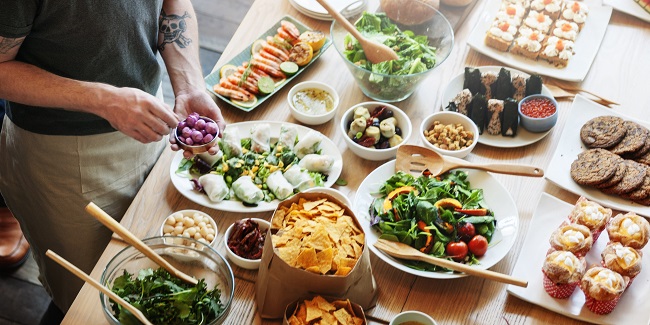 Begin the process of accomplishing your goal by focusing on what matters, you making delicious mouth-watering foods and let Cookline take care of the rest. Cookline offers the convenience of a modern commercial style kitchen that has all the needed equipment and cookware (unless you want to bring your own) to lessen the stress that comes with catering. Additionally, they have the space available for dining so that your guests can to be seated and served your exquisite foods.
The overhead expenses of having a commercial kitchen can be costly. It can be daunting to think about the money to purchase or rent a location for a restaurant, the human resources and the necessary cookware and equipment needed. That burning desire to start your business should not have to be on hold. Don't wait, start now with Cookline. If you over contemplate you may never take the first step in acquiring your dream. Life requires some risk. Take charge, try hosting a culinary event. Cooking and baking well is an art and like all art, it is meant to be displayed and bring joy and happiness to others. This holiday season is an excellent opportunity to take advantage of your cooking and baking skills and put it on display.
If you have that longing to create delicious food to cater to family, friends or the community but you don't have space or types of equipment to pull it off, no worries. Fulfill that desire and launch a culinary event, one of many to come, and you will be one step closer towards envisioning yourself in your restaurant.