You might be wondering if you really need a shared kitchen for your food business. It's tempting to use your own home kitchen instead, but renting space in a commercial kitchen might be the smarter choice. Here are five reasons a shared kitchen might be perfect for you and your small food business: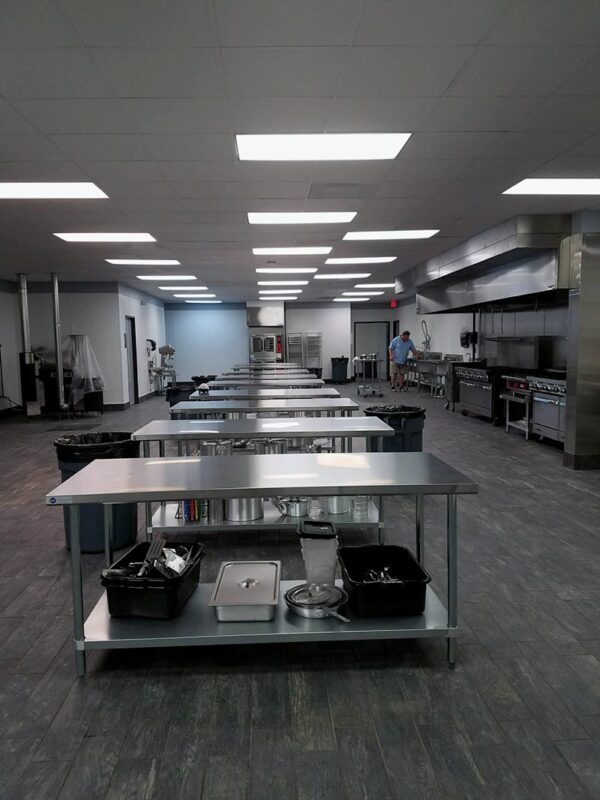 Cost:  Starting your own business comes with many overhead costs. Renting a shared kitchen can save you money compared to renovating your own kitchen. When you're just starting out, it's useful to have a temporary space to test your products before scaling up.
Convenience: A shared kitchen will have everything you need to create your food products, along with refrigerator and storage space for your products.
Legal Issues: Small food businesses face many regulations and restrictions, which can vary state to state. Renting space in a shared kitchen helps you overcome legal hurdles. You can rest easy knowing the kitchen is up to date with all the necessary licenses and permits.
Community: Renting space in a shared kitchen comes with a built-in community of other local food entrepreneurs. Work next to your peers and build business relationships while you cook!
Resources: A shared kitchen can offer more than just a space to cook. At the Cookline, you'll also have access to an event room to hold tastings, classes, client meetings and more.
To learn more about why our shared kitchen might be right for you, please contact us.
Shared kitchens have led to success for small businesses around the country. Will yours be one of them?