Launching a new product or service can be an overwhelming endeavor for many. And if you're looking to launch anything that is food-related, you have extra considerations to keep in mind. Creating a special culinary event specific to your launch may be just the right approach to take. The way you go about it, however, will depend on what it is your launching. Here are three examples of where creating a culinary event will be beneficial for a launch: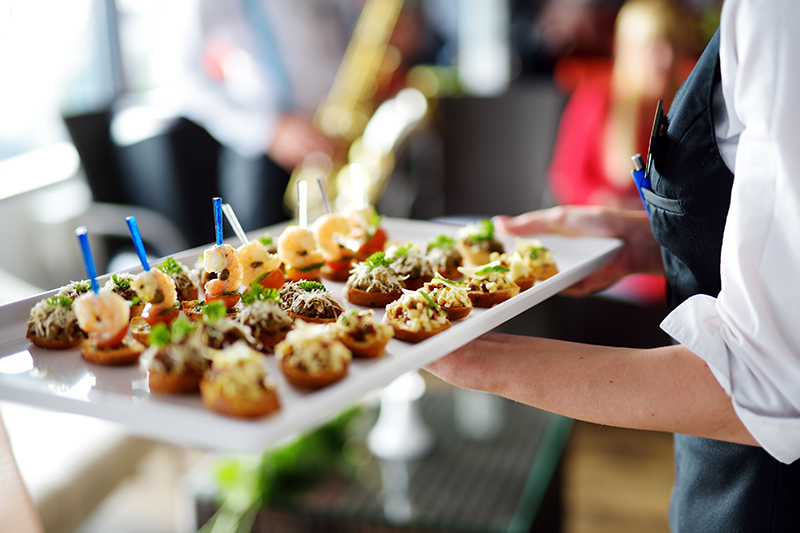 Launching your new catering business. You're finally ready to take the next step and start your own catering business. Creating a culinary event is the ultimate tool for launching your services. Consider your guest list carefully and be sure to include a few food journalists, bloggers, and local event planners.
Launching your new food product. Have you come up with the perfect spice combination, and want to show its many uses? What better way than showcasing the variety of ways it can be used in different dishes for tasting by your audience.
Launching your new book. For cookbooks, you can easily choose a few recipes to share. For a memoir, share a specific dish or type of food mentioned (think Julia Child's My Life in France). For a fiction novel, provide tastings for special dishes mentioned, or from the setting of the book. If it's historical fiction, incorporate the foods of that time.
Making your launch memorable is your goal. Ways you can stand out and make your culinary event a success include:
Make it an intimate setting. Whether you consider intimate as five or twenty-five, keep it small.
Control your guest list by sending invitations, or requiring sign-ups. It will be important to know how many can fit in the venue, so keep this in mind.
Rent a venue that has a commercial kitchen and expertise in culinary affairs. This will make it easier on you. Where you launch can make a big impact.
Don't let your guests leave without some type of swag. Hand out recipe cards, or recipes on bookmarks. Provide business-related items with your logo on them.
To get started, contact The Cookline today and find out about our tasting and event room for rent. The room can be arranged to your specification and includes a small prep space as well as culinary-themed décor.