Ghost kitchens are popping up all over the United States, with their numbers expected to increase in the coming years. What exactly are ghost kitchens? They're essentially food prep spaces that restaurant owners can use to cut costs and improve the quality of food preparation by having cooks make food in these kitchens. It is sent to customers at other restaurants or sold via delivery services like GrubHub and UberEats. With this trend, what should restaurant owners expect from these new setups?
How can they make sure that the quality of their products stays high while keeping costs down?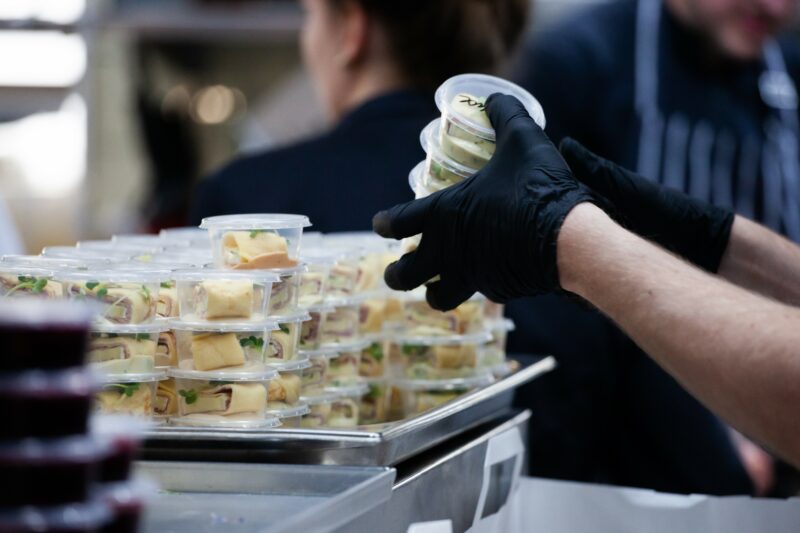 What Are Ghost Kitchens?
If you haven't heard of ghost kitchens, you soon will. A "ghost kitchen" is a commercial kitchen that doesn't have a brick-and-mortar restaurant attached to it. Instead, ghost kitchens are used to prepare food for delivery or takeout. Because they don't have the overhead costs of a traditional restaurant, these commercial kitchens can offer cheaper, higher-quality food. And as more and more people order delivery or takeout, ghost kitchens are popping up all over the country to meet the demand.
Who Is Running Them?
Small businesses or startups often run ghost kitchens. They don't have a brick-and-mortar location, which helps to keep costs down. By renting out space in a commercial kitchen, they can prepare food for delivery or takeout without all of the overhead costs associated with a traditional restaurant. This also allows them to focus on quality since they don't have to worry about decor or ambiance.
Who Uses Them?
One type of customer interested in using a ghost kitchen is a restaurateur who wants to open a new restaurant but doesn't want to deal with the hassle and expense of setting up physical space.
Another type of customer may be an existing restaurant that wants to cut costs by consolidating its operations into one central kitchen. Still, others may be event planners or caterers who need access to a professional kitchen for food preparation but don't want to rent out an entire space.
Why Are They Necessary?
With the popularity of food delivery services, ghost kitchens have become a necessary evil in the restaurant industry. By definition, a ghost kitchen is a commercial kitchen that specializes in the preparation of food for delivery. These kitchens are often located in commissaries, shared spaces, or even repurposed shipping containers. The reason for their existence is simple — to keep up with the demand for delivery without sacrificing quality or raising prices.
What Do Companies Gain from Outsourcing to a Ghost Kitchen?
Outsourcing a ghost kitchen can help food businesses of all sizes improve their food quality while cutting costs.
Here Are Some of the Ways That Ghost Kitchens Can Help:
By consolidating prep, cooking, and packaging into one streamlined process, ghost kitchens can help reduce overall food waste.
Ghost kitchens often have access to better equipment than smaller restaurants, which can lead to improved food quality.
What Are Some Current Use Cases?
Food delivery apps have made it easier to get your favorite meals delivered to your door. But what if your favorite restaurant didn't have a physical location? That's where ghost kitchens come in.
Final Thoughts
As more and more people turn to food delivery services, ghost kitchens are becoming an increasingly popular option for restaurants. Not only do they offer a cost-effective way to prepare food, but they can also help improve food quality. If you're thinking about starting a ghost kitchen, check out The Cookline. We offer a complete solution for your ghost kitchen needs, from design and construction to equipment and staffing.
Contact us today, visit our website, follow us on Twitter or give us a call today on (469) 209-4919 to learn more!