Launching a food truck business is an exciting venture. You've created an enticing menu concept, honed your most delicious recipes, purchased and outfitted your mobile restaurant and are eager to start hawking your tasty concoctions to hungry diners. But before hitting the streets to serve your first meal, there is one more thing to consider. Your food truck will likely not have the space to store and prepare all your ingredients before each service. Many food truck owners find that a shared commercial kitchen rental space best fits their needs.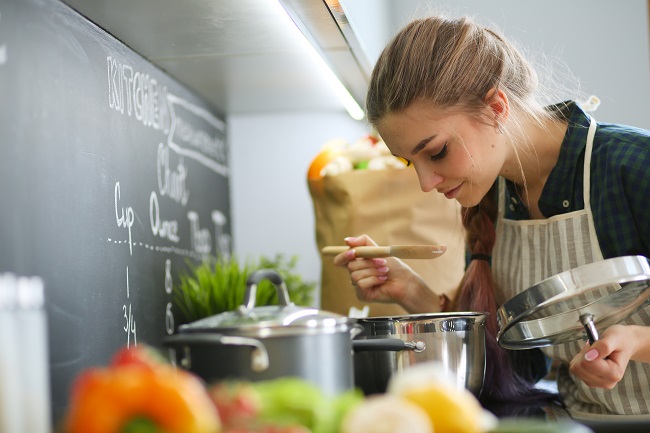 Most municipalities have laws requiring food that will be served to the public be prepared in a licensed and inspected commercial kitchen. This means that you can't cook a big batch of your famous chili on the stove at home and then sell it from your food truck. Some cities and towns even prohibit mobile food vendors from preparing anything on board, only allowing precooked foods to be kept warm and ready-to-eat items to be assembled. Access to a separate commercial kitchen is an essential part of your food truck business.
A huge advantage of opening a food truck instead of a brick and mortar restaurant is the relatively low start up cost. You have eliminated the need for a dining room full of furnishings, high rent and electricity costs, large quantities of dishes and flatware and a high volume dish-washing machine. Finding and leasing a space for your own commercial kitchen can be an expensive and lengthy process. Equipping it with everything you will need to pass inspections and be licensed will greatly increase your initial costs.
Renting space in a shared commercial kitchen can get your food truck started off on the right foot. It will provide you with a licensed facility full of all the equipment and utensils needed to prepare large quantities of food. A generous dry storage area will allow you to reduce costs by purchasing product in bulk. And most importantly, renting won't set you back financially like establishing your own commercial kitchen most definitely would.
To learn more about a shared commercial kitchen rental space for your food truck, contact us at The Cookline and get your business up and running right away!