Are you an aspiring restaurateur or perhaps a chef, with an idea for a concept you'd like to explore? The Cookline is the place for you. With over 6000 feet of kitchen, event, and office space and top of the line equipment, The Cookline offers everything you need to have your very own test kitchen.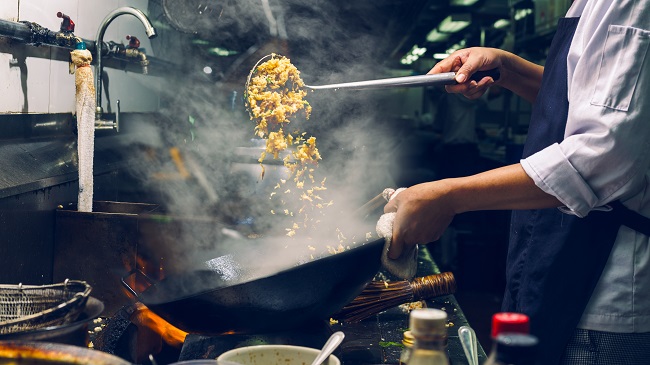 Menu & Recipe Creation
Offering state of the art equipment, ample prep space, and generous refrigeration, the kitchen at The Cookline has been the hub of creation for many a culinary dream. Maybe you have an incredible idea for a menu centered around the Pacific Islands or you would like to develop a personal product line of condiments. Enjoy the benefits of changing up your creative space. Remove yourself from the stressful environment of your workplace and step into a kitchen where you will be free from distractions; no vendors, servers, or salespeople disrupting your flow. Imagine, just you, your imagination, and a disturbance-free kitchen to experiment in. We can't wait to see what you'll create.
Pop-Up Concepts
A pop-up restaurant is a concept that refers to a dining experience that occurs outside of a typical dining establishment, a temporary restaurant if you will. Perhaps you have an idea for a restaurant concept you'd like to test out. A pop-up can be a great way to not only gather feedback and critique but also to gain the attention of prospective investors. At The Cookline, we can make that happen. Along with a fully equipped professional kitchen, our facility also offers an event space that can be transformed to fit your needs. Whether serving an intimate twelve-course meal for 6 or testing out tapas on 30 of your closest friends, you will have the amazing opportunity to give your restaurant ideas a trial run, at a limited expense. Perhaps you would like to host a recurring culinary event, where you feature a different chef each month. This can be a great way to not only showcase up and coming culinary rock stars but also offer a rare dining experience to guests. Start a members-only supper club that will explore a new theme each month. You can even host a pop-up as a unique fundraising event for your favorite charity.
Contact us today with any questions you may have. We'll be happy to get you set up and ready to create your next culinary masterpiece. Make your dream a reality with the help of The Cookline.